British black chat rooms, Afro-Caribbean, African.
We are a UK-based chat site and have recently added a British black chat room for people to chat and meet new people, whatever the race or age online, from all over the World including the United Kingdom.
Meeting new chatters over the internet is a fun way to connect and make new friendships. Whether you are single or in some kind of relationship, there can still be a place where you can spend time. Registration is free, and our chat will work on your mobile device or desktop computer.
If you have an interest in it, then history of chat rooms please read our article here for more information.
You must be eighteen or older to join a black chat room (sorry, kids!). Our UK British black chat rooms are free to use. Also, if you are African or African American, of course, you are also welcome.
Users can register for our live chatroom for free. Anyone is welcome on our platform, but you can log in to the guest chat rooms without having to register. We provide old-school chat, there is no video or mic chat, only traditional web chat rooms.
You must provide a valid email address when signing up for a new account to get access to the black room. Once the account is created and you have logged in, you can choose your username. This is where things start to get interesting! You will also have to verify your email address and choose a password before proceeding with the next step: happy chatting! You can do this with your mobile phone, smartphone or tablet.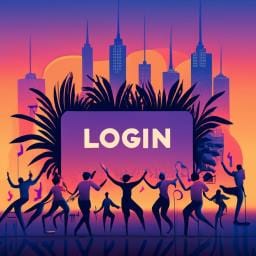 You will also get a profile where you can add a picture, like most social media or dating websites, join thousands of girls and guys online.
What are the pros and cons of BlackChat sites?
If you're looking for a remarkable web chat room experience, Black Chat Rooms is one of the best places to be! You'll find lots of other black people chatting and making new friends. The site is a great way to meet people with similar interests, hopefully making it your new home for chatting online, sharing stories and even hooking up in private chats. It is not a dating site, but people from the rooms have sometimes ended up dating.
You can meet other singles, a lot are looking for love.
What are some pros and cons of these sites?
Pros: – It's free to use! – You don't have to sign up or give out your email address. – It's easy to navigate and connect with other members instantly through our chat rooms or text messaging features like private messages & forums areas where you can post questions/comments at any time without having someone watching over your shoulder telling them how much time they've spent on the site each day (which happens on some other sites).
Ways black chat-rooms can help you
Meet new people. Like any other online web community, black chat rooms are built around the idea of connecting with other like-minded individuals. Whether you're looking for friends or a hookup, black chat rooms are a great way to meet people with similar interests and values.
Make friends. Black chat rooms can be an excellent place to find new friends because there is such a strong sense of community within these groups. When you join black chatrooms, it's almost like joining your own personal club where everyone shares similar goals and ideas about what they want from life in general (and maybe even from their romantic lives).
Meet people with similar interests: Black chat rooms allow members to connect based on shared cultural values and experiences. The world of chat is not like other websites we care about people.
Why Join a Black and afro Caribbean Chat site
You've probably heard of the old saying, "it's better to have loved and lost than never to have loved at all." This couldn't be more true when it comes to making new friends. You've got nothing to lose by joining a black chat room and everything to gain. There's no harm in meeting new people and talking about things that interest you—and if one of your new friends happens to be someone special or even a life partner? That's just gravy on top!
Maybe you want to discuss the latest black lives matter movement or UK politics of some kind.
History of Online Chat Rooms
In fact, it's possible that all conversations ever had between two or more black people took place online—it's just that none of them were documented for posterity until around 2010 when blogging became popular. (Back then there were no phones or e-mail or texting.) In those days, even if you wanted to talk about politics with your friends and family members who lived far away from you, there were only two ways: letter writing or telephone calls. Both were too expensive for most families; instead, they used AOL Instant Messenger as their main form of communication with others outside their immediate circle (and sometimes inside their immediate circle).
A good chat room for black people will help you meet people of your own culture.
When you visit a black chat room, you will be able to meet people of your own culture. It's a good way of meeting new people and even old friends. You can also make new friends.
It gives people the opportunity to meet other strangers, male or female, men or women.
Frequently Asked Questions and Answers
Are there many chat rooms that for people of different colour and race?
Yes there are, however they are not meant to be racist in the way we name these rooms, its just an easy way to advertise the room by giving it a very specific label, it just so happens that this can mean colour or race.
How can I find a specific chat for your culture?
Just try to find one on google by narrowing down keywords or phrases while adding the word, chat room or chat rooms, or search for chat rooms and look at the top sites and see what other specific rooms they offer.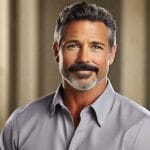 As a seasoned veteran of the online chat world, I have been at the helm of my chat room site for over two decades. My journey began at the dawn of internet communication, and since then, I've dedicated myself to creating a space where conversations flow freely and friendships flourish.
Over the years, I've witnessed the ebb and flow of trends, watched technologies evolve, and have continuously adapted to ensure that my site remains a relevant and welcoming destination for dialogue. My commitment to maintaining an up-to-date and user-friendly platform has been unwavering.