Best Free UK Chat Rooms
Chat rooms are a vibrant stage for meeting men and women online and forge new friendships over the Internet. We run an amazing chat site based in the United Kingdom or England and we extend our heartfelt welcome to individuals from Scotland, Northern Ireland, and Wales too. Living the true essence of a chatroom, these free chat rooms are over a decade old and have become a favourite place for chatters around the globe.
We witness a rich confluence of groups of people from the United States, Australia, and other European countries. Dominated by English language communication, our chat site is not just limited to text chats. You can join our network of rooms or enjoy our social platform all available for live discussions, where our audio and video chat capabilities further enhance the experience. These are dynamic virtual spaces where people from any part of the world can engage in spirited discussion, interacting with each other in real time.
Also, our Forums are a bustling hub to connect with people sharing your interests. Grounded by chatroom etiquette, making friends and a chatmate is no longer daunting – simply join our community and resonate with individuals who harbour similar interests. Let's pioneer a new era of friendship, where meaningful relationships are crafted through spirited chatroom discussions, showering advice, compassion, and invaluable support. In today's fast-paced world, being able to drop by a chat site quickly to engage in discussion can be a great stress-buster!
Our aim is to bring people together.
We welcome adults to our decorous chat platform, free from the contours of a sex or dating chat site. Regardless of being single, married, or a senior silver surfer seeking an alternative to dating UK chatrooms, we strive to string everyone together in conversation.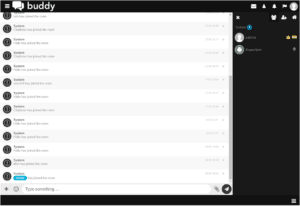 Chatting on the web is a refreshing way to socialize. Those isolated days stuck at home alone are no more isolating – our lively chatters are always there to keep company, ready to discuss any topic you enjoy!
We provide chat rooms in many different niches, we have a gay chat and a learn English chat room for example that were similar to those around in the '90s, old school referring to the fact, these are traditional rooms, not really suitable for children of school age.
Regardless of your device – a desktop computer, laptop, smartphone, Samsung Phone, or tablet, our chat site can be accessed seamlessly. Despite not having an app yet, we facilitate real-time connections between people, revolutionizing communication.
If you find yourself a student, entrepreneur, or just home alone, our chat site offers the perfect platform to interact with fellow chatters, irrespective of their colour or race. Our chatrooms are a testament to unity in diversity, bridging gaps between countries and cultures.
If you are looking for the various UK city chat chat rooms you can find them here
Sign up for free, but NO registration is needed
You can register with the site for free but you don't have to, you can just log in to the chat room as a guest if you are a new user, you can still message people the same just you cannot create a profile.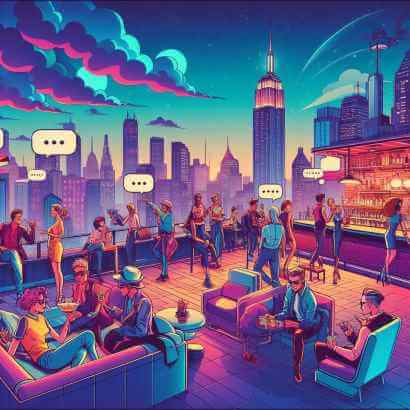 Creating a nickname or username and password allows you to set up a profile, where you can upload profile photos, gifs, images, or videos. Our chat website is feature-packed, enabling users to send private messages and images.
Once logged in, you're welcomed by a variety of rooms to choose from. You can select a user, type a message and send it directly to them. To ensure a safe and enjoyable experience not a chatbot in sight other than our spam chatbot, our dedicated moderators (hosts) and admins remain vigilant, warding off any inappropriate behaviour or trolls, join us for free and start messaging today.
While chat rooms have become less safe over time due to the infiltration of catfish and scammers, sites like ours strive to preserve the sense of an online family. A family, where friends transform into family members, guarding each other from online threats, or you can just make a new chatmate.
Night time cues an interesting change in our chatrooms' dynamics. With people unwinding after their day's work, our chat site buzzes with interaction, with night owls joining in to add to the excitement.
Chat rooms can be found on a variety of websites and apps.
How active is the chat room?
Despite a steady drift towards commercial chatting solutions and chat apps, our chat rooms continue witnessing a footfall of around 100 users per calendar day, ensuring a safe space for anyone to voice their thoughts or exchange information.
Very much so, the top UK chat rooms still get 100 users per calendar day. They often provide a safe place for anyone who is shy to air their views or to exchange information, but there has been a steady decline, as people have moved towards more commercial chatting solutions and more App-based chats.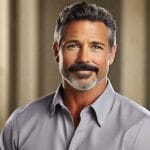 As a seasoned veteran of the online chat world, I have been at the helm of my chat room site for over two decades. My journey began at the dawn of internet communication, and since then, I've dedicated myself to creating a space where conversations flow freely and friendships flourish.
Over the years, I've witnessed the ebb and flow of trends, watched technologies evolve, and have continuously adapted to ensure that my site remains a relevant and welcoming destination for dialogue. My commitment to maintaining an up-to-date and user-friendly platform has been unwavering.