Main embedded chat room page for World of Chat.
If you are just looking for girls to chat to chat to use this link, if you like 3d Chat fun try here.
This is the embedded chat page for World of Chat, if you want the chat to fill your phone screen or desktop screen click the full screen button above and close this page, it will give you access to the full chat page and will fix any viewing issues of the chat room.
Please be aware that chat rooms are full of new people, some of which could be trying to take advantage of you and get personal information so please stay safe online.
You can register for the chat by using the register button but you can also login to the chat as a guest.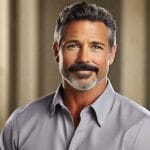 As a seasoned veteran of the online chat world, I have been at the helm of my chat room site for over two decades. My journey began at the dawn of internet communication, and since then, I've dedicated myself to creating a space where conversations flow freely and friendships flourish.
Over the years, I've witnessed the ebb and flow of trends, watched technologies evolve, and have continuously adapted to ensure that my site remains a relevant and welcoming destination for dialogue. My commitment to maintaining an up-to-date and user-friendly platform has been unwavering.