Local chat rooms covered by World of Chat, by county.
Below are links to the various different cities and areas World of Chat covers, if you want to know more about an area please click the city name to view the page, we are offering free local chat for people, with lots of different rooms for each city or county, If you are new to chatting World of Chat is one of the many websites that gives you access to chatrooms without registration, find singles in your local area quickly online.

Meet new users and friends in our local rooms, doesn't matter if you are single or in a relationship
Yorkshire And East Riding
Shetland and Orkney Island
North East
North West
East Midlands
West Midlands
List of Scotland Counties
North Scotland
Middle of Scotland
South Scotland
East Anglia
South East England
South West
London
Principle areas of Wales
Ireland
Northern Ireland
Antrim chat rooms
Derry / Londonderry chat rooms
Down chat rooms
Armagh chat rooms
Tyrone chat rooms
Fermanagh chat rooms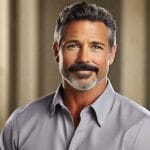 As a seasoned veteran of the online chat world, I have been at the helm of my chat room site for over two decades. My journey began at the dawn of internet communication, and since then, I've dedicated myself to creating a space where conversations flow freely and friendships flourish.
Over the years, I've witnessed the ebb and flow of trends, watched technologies evolve, and have continuously adapted to ensure that my site remains a relevant and welcoming destination for dialogue. My commitment to maintaining an up-to-date and user-friendly platform has been unwavering.