FAQ PAGE – For World of Chat.
Here is a list of frequently asked questions, all on one page, with the answers listed under them.
What is a chat room?
A chat room is a virtual environment on the internet where individuals may speak with one another by text, voice, or video, If you need a longer more specific answer you can find more about what a chat room is here.

Who created the first-ever chat room?
A guy called Jim Mitchell established the first chat room in the late 1970s or early 1980s. He made the room using a computer bulletin board system called CBBS. The area was designed for individuals to talk about computer programming. However, it rapidly became popular for individuals to discuss other issues as well, you can find more information about this here.

How do you use a chat room?
Well you first need to log in to the chat room, once you are logged in there should be an area for the main chat can be seen, and down one side a list of users, usually you can type messages and send them to the main room, but also you can private message someone too, you can find out more here about how to use chat rooms.

How do chat rooms work?
We need to address two issues here: the technical question of how software is used to develop and utilise a chat room, as well as the setting up of the operation of running a chat room and the human occupations necessary to maintain and manage the chat room. Chat rooms, like forums, are a form of communication in certain respects, but they function quite differently since chat rooms are asynchronous, which means you are conversing in real-time, You can find out more information about how chat rooms work here.

Where do I find a chat room?
Most people use Google or social media to find a chat room in their specific niche. For example, you may well talk to fellow UK citizens, so you would look for UK chatrooms, There is no one good way to find chatrooms, and word of mouth is also a good way.
You can log in to our chat rooms, by clicking the chat rooms button at the top of the page or using our messenger at the bottom of the page.

How do I join a chatroom?
Joining chat rooms is very easy, usually, there is a login box where you can enter a username and then click the login button. Often, you can log in as a guest, which means you don't have to register, or you will need an email to register for an account and login with the details you registered with.

Who created the World of chat, chatrooms?
Well, I created the chat room; my name is Derek, and my first chat room was using 123 Flash Chat software, which is now defunct. We now use Cody Chat, which is a good mobile chat, and we also use Iflychat as our chat messenger service.

Where did the chat rooms get their name?
Well, it was called World of Chat because my very first website had a world image in the header. I tried to make it look like a worldwide landscape, but in actual fact, it looked terrible, and you can find it on the Wayback Machine if you look.

How long has World of Chat been in existence?
The first version of the website was made in 2004, and it has changed a lot since then. However, it has held up well over time.

Are there any age restrictions for participating in the World of Chat chatroom?
You will need to be over 18 to make use of our chat rooms, if you are below this, you will be asked to leave, we would rather not ban you.

How do I find my lost account details?
If you cannot remember your password, just go to the "Lost Password" link, which is at the bottom right of the login screen.

How long is World of Chat accounts kept for?
We only keep accounts and passwords for 3 months, if you don't use your account in 3 months it will get deleted, this is just to keep the database trimmed, so if you cannot find your account after being away a while it's likely to be deleted, you need to register a new account.

What are the rules or guidelines for participating in the chats?
We do have some chat rules on this page here, but basically, just be nice and have a bit of banter with people and you will be fine for the most part.

Do I have to register to use the chat?
No, you do not have to register, In fact, we have a chat room and a messenger now, both of which you can use as a guest, but both have options to register as well.

Is the chat room moderated?
Yes, the chat room and messenger are both moderated by me and a few other people who help out with the chat rooms. If you want to be a moderator read this, that is fine. Please message me, and I will get back to you.
How do you become a moderator in a chat room?
There is nearly always a way to apply, either by asking the current moderators on the chat or by emailing the owner's or admin's email address, Moderators are nearly always users that have been regulars, if you are new to the website you will stand little chance of becoming a mod.
What qualities are needed to become a good chat room moderator?


Actually, being a good moderator is not just about kicking people out of the chat and banning them; it's about dealing with people effectively while keeping the peace in the room, which requires people skills, For example, if someone is making a fuss in the room, speak to them in a calm manner, rather than just shouting at them. It also requires being a good communicator and being able to take direction from owners without taking it personally.
What is the tone or atmosphere of the chat room?
The tone of the chat is a friendly, fun relaxed atmosphere, it is a nonsexual chat room, although we do have an adult chat room too. For the most part, it's for people from different parts of the UK to make new friends.
What if I get banned?
If you get banned usually it's for a short time just try the chat room later if it does not let you back after a few days and believe this to be in error please message my email it's on the contact us page normally bans are not permanent unless you're a persistent offender.
How do I remove my account and information?
If you want to delete your account, just log in with your account details; there is a "delete account" button, or you can email me and I will do it for you with no problems, usually, straight away for you. You can also find me on Messenger as "Mr. Woc" and message me there.
Are Chat rooms safe?
Yes so long as you do not give people personal information so they can find you, or you go off the chat website onto other apps or chat services, be careful who you share your personal information with, and never give anyone your address or home phone number.
Do chat rooms still exist in 2023?
Yes, chat rooms are very much alive in 2023, the media of chat will be around for many years as it is a staple of most apps like Facebook, Twitter, and Snapchat.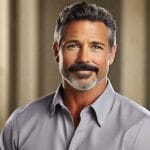 As a seasoned veteran of the online chat world, I have been at the helm of my chat room site for over two decades. My journey began at the dawn of internet communication, and since then, I've dedicated myself to creating a space where conversations flow freely and friendships flourish.
Over the years, I've witnessed the ebb and flow of trends, watched technologies evolve, and have continuously adapted to ensure that my site remains a relevant and welcoming destination for dialogue. My commitment to maintaining an up-to-date and user-friendly platform has been unwavering.