Free IPad chat rooms
You can now access the iPad chat rooms and chat with your iPad without having to download any other browsers. This is also the same for your phone. You can also use your iPhone on this page. We normally speak in English in the chatrooms as the website is UK-based.
Technology has moved on and we are now able to, with a few clicks, let you use your iPad and enable your cam straight away. When you enter the UK based chat rooms, you should notice it will ask you if you want to share your webcam. You can share this publicly or privately.
We don't have webcams or video chat on this site currently as we have been re-writing the content, and improving the website, mainly people message by text only.
You don't need any apps to join our community, so you won't need to use your Itunes account or download anything from the app store, you can just log in via your browser to meet strangers and exchange messages.
We support the following iPads, but this page also works for iPhones and iPod touch. We all usually have many different devices these days, a phone, a tablet, and a computer. tested with the following tablets online with wireless internet.
Ipad Air
iPad Air 2
iPad Mini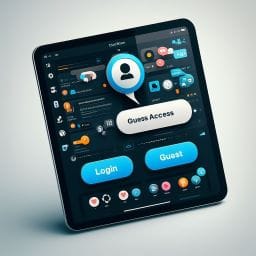 The new chat room has lots of new features. We are trying to keep the chat fun to use so people can have a good conversation about anything. We are trying to set up a safe room that has no bots, bullying, spam or trolling, that is open to any age, so long as you're older than 18. We also have forums you can join to ask questions or find answers to problems. You can post about any topic you like there.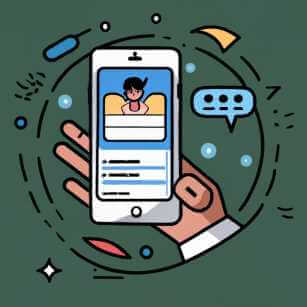 We are not really a dating site, but people have dated from this chat before.
iPad chatrooms for seniors
You love the iPad, and so do your friends. The internet is a great place to connect with other seniors who share your interests and passions. And if you're looking for an easy way to make new connections, there's no better choice than an iPad chat room!
To get started, simply open up your browser of choice on the device and head over to worldofchat.co.uk. Once there, you'll be able to find all kinds of different rooms based on different topics or group affiliations—like "Seniors who love Apple products" or "Seniors who enjoy gardening."
If there are any questions about how this works, don't hesitate to contact us at [email protected].
iPad chatroom for adults
iPad chat rooms for adults.
Adult chat rooms are for people over 18, so you'll need to be a grown-up to use them. And if you're not already a grown-up, then maybe it's time to start acting like one!
The best way of getting into an iPad chat room as an adult is by going straight in with your fingers or thumbs on the screen and typing something interesting into the text box at the bottom of the page. You could say: "hello". Or ask questions about other people's interests: "what do you like doing?" Or share things about yourself: "I'm really good at video games".
If you are looking for a local city chat room find yours here.
iPad chat sites for moms
Do you know how many times I've had to explain why my kids eat pizza for breakfast?
Do you know how many times I've had to explain that they're wearing their pajamas in public, but it's okay?
Well, I can tell you from experience that there's a place for moms like us. It's called the iPad chat room.
Can I use my iPad to access the chat rooms?
Yes, you can use your iPad to access the chat rooms. You will need to download the chat room app. If you have any trouble downloading the app, please contact a member of our staff and we will assist you in getting your program running properly.
As with any technology, there are potential safety issues when using this feature, so please be aware of these before entering into any conversations:
Do not give out personal information about yourself or others, such as full names, addresses, or phone numbers.
Never agree to meet someone in person that you have never met before without first talking with an adult who knows about this situation and has approved it (a parent/guardian).
There are many cool iPad chat rooms out there!
You can find iPad chat rooms all over the internet. Just search for them!
Use an app to join a chat room. It is easy to use and works well.
The best iPad chat rooms are ones that have many users who are active in the room at any given time of day or night.
You can also join one-on-one conversations with people through a specific platform like Discord or Skype.
If you need help with opening a conversation on a chat site you can read our blog here.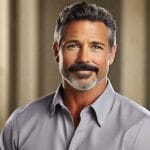 As a seasoned veteran of the online chat world, I have been at the helm of my chat room site for over two decades. My journey began at the dawn of internet communication, and since then, I've dedicated myself to creating a space where conversations flow freely and friendships flourish.
Over the years, I've witnessed the ebb and flow of trends, watched technologies evolve, and have continuously adapted to ensure that my site remains a relevant and welcoming destination for dialogue. My commitment to maintaining an up-to-date and user-friendly platform has been unwavering.