Free IPad chat rooms
Please wait and access the chat below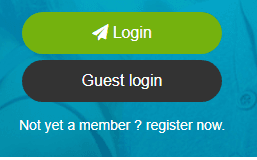 You can now access the iPad chat rooms and video chat with your iPad without having to download any other browsers, this is also the same for your phone.
Technology has moved on and we are now able to with a few clicks let you use your Ipad and enable your cam straight away, when you enter the chat rooms, you should notice it will ask you if you want to share your webcam, you can share this public ally or privately.
You should be able to see a little red cam icon appear at the top of your browser, showing your webcam is active, also it will show a window showing your cam picture to yourself.
To do this before you had to download a browser to enable you to do this, the versions we support are as follows
Ipad Air
iPad Air 2
iPad Mini
You will also be able to use the chat messenger bottom right hand of the screen giving you two chat options on World of Chat.
Looking for iPhone or iPod chat rooms instead?
Then you can access the iPod and iPhone chat rooms via this link it takes you to a better-optimised page for your device.
Install the Puffin Browser for a better chat experience.
You can download the Puffin Browser to find this in the app store.
Once installed click the Puffin Icon on your IPAD's desktop and come back to our site World of chat and then go back into the iPad chat rooms section which is at the bottom of the page, any problems ask in the room they will be able to help you solve this problem.
If you access the chat rooms with your safari browser which is your default icon you click onto to get on to the net.
What if I don't install Puffin?
You will get a different version of the chat for non-flash-player users, this will work fine and you can chat and private chat, and be able to chat to other chatters fine, you will just not be able to view anyone's webcam or use your own.
There are lots of different bits of Software or browsers you can use to get online you don't have to use Safari that is just Apple default browser, so if you search for Puffin in the app store, you will be able to use the full webcam and video chat facilities on World of chat.
Can I use my Ipad to access the chat rooms?
If you are a brand new owner of the amazing IPad be it an IPAD Mini or an IPAD air then you might well be looking for somewhere to chat online, as chatting online is good fun and a great way to meet new people.
We have tested the Chat App on Ipad 1 and 2, Ipad mini and Ipad Air 2, if you are having issues then please use the forums or email us about your issue, we will do our best to help you.
Ipads and their flash player issues.
One of the main issues with having an IPad is the flash player issues, which stop users from being able to access a lot of webcam chat rooms that are available out there, as many of them are coded in Flash-player, which is a very popular plugin.
There are ways around this of course and you can still get Flash player installed but certainly is a lot of messing about, I have tried to install it myself and failed, you can try the following video to try to get it installed, the Puffin browser solution at the top of this page is the best way around the Flash Player problem for the time being and seems to work well with an IPAD.
Also, some of the apps that you can download from Itunes can be a bit hit and miss and often leave u frustrated by having paid for something that's not good, or something that doesn't install properly or doesn't work on your version of IPad, I feel your pain if that's happened to you.
Problems with your Ipad Mini accessing World of Chat?
So I decided to just make a chat room that you can access with your IPad or iPhone instead to get rid of this issue at least for chat rooms. You can just access the chat room via your web browser, Google Chrome or whichever browser you prefer.
Register for free.
So if you load the application and then either register or log in as a guest, you will be able to access the chat rooms, you will need to register to be able to go into the video chat rooms but don't worry it's all Free, however without Flash player these will not be fully functional to Ipad users.
Please give any feedback to us about our application via our chat forums you can find them via a link on the top of the pages.
Ipad Chat room users make sure you read this page fully.
Also please share us with the buttons at the top of the page, and let other people know about our application, this will make it more popular, and enable us to improve it more over time.
If you like our Ipad chatroom then please share with the icons at the top or bottom of the page, all shares help us get the word out there about our chat.