Free Senior chat rooms for over 50s silver surfers
Older people can enjoy internet chat rooms too. Right, in fact, the peak of chat rooms was in the 90s, which is over 30 years ago, so many people who first went into online chat are now approaching or over 50 years old and looking for a community to join to meet new friends or even find a relationship.
Senior chat rooms are a good place to make new friendships and have an online conversation, as there are not many good chat sites catering to senior citizens, they are also a good alternative to dating websites and can provide you with the welcome company on boring nights.
There are not many good chat sites catering to senior citizens, but they are a good alternative to dating websites for members who are looking for companionship and relationships. If you need help connecting or making friends online check out our article.
Gone are the days of sitting in silent confinement and worrying about growing older. Technology has changed the way we look at ageing, and one of the best ways to utilise cutting-edge advances is through social media and online communities. For the senior generation, chat rooms give us the unique opportunity to connect with like-minded people, make new friends, and spark conversations in a friendly, welcoming atmosphere.
So how does one navigate the vibrant world of senior chat rooms? What should one look for when choosing the right platform for them? We're here to answer these questions and provide helpful advice to maximise your experience in the thrilling realm of our seniors chat rooms. Let's get started!
Quick Overview of Key Points
World of Chat offers free online chat rooms specifically for senior citizens, such as Senior Chat City and Senior Match. It's important to make sure the service you choose is secure and reputable before entering any private information. There are many chat sites out there but we are trying to turn the world of chat into one of the best. They suit older people because dating sites don't often cater for the elderly.
Benefits of Elderly Chats
if you are not sure what a chat room specifically is you find can that out on our blog.
Senior chatrooms provide elderly individuals with the unique opportunity to make meaningful connections with other like-minded people. This can lead to a range of positive benefits, both mental and physical. Chatting with others in a senior chat room has been shown to reduce feelings of loneliness and isolation, which may be more frequent among the elderly population. Interacting with peers not only helps motivate seniors to maintain a regular online presence but also encourages them to remain active members of their community. Likewise, it allows elderly people to connect with new people and discover fresh perspectives on life, which can be especially beneficial for those who lack in-person support from friends or family.

On the other hand, some seniors may prefer to avoid spending too much time online if their physical health is compromised, for example, due to a reduced ability to navigate a device or website. Unpleasant or intimidating experiences such as cyberbullying or encountering offensive material can also be detrimental, suggesting that it is important for seniors to use caution while using chat sites.

Basically, senior chat rooms offer a wide variety of benefits but they should be used safely and with moderation. With this in mind, let's focus our attention on understanding the features that make these types of virtual spaces so attractive and worthwhile for elderly users.
According to a 2020 survey, 80% of seniors in the U.S. are comfortable using technology for communication.
A 2019 study found that 1 in 4 seniors in the U.S. use chat rooms to communicate with friends and family who live far away.
The same study found that most seniors in the U.S. prefer dedicated senior chatrooms or forums due to advanced age and associated physical/emotional differences among users.
Essential Points
Senior chat rooms provide elderly individuals with the unique opportunity to make meaningful connections and reduce feelings of loneliness or isolation. These rooms offer a range of mental and physical benefits, including fresh perspectives, motivation to remain active, and connection if friends or family are inaccessible. While beneficial, caution should be taken when using these spaces as physical limitations and cyberbullying are possible. To make sure they are worthwhile, let's focus attention on understanding their features and how they can be used safely and in moderation.
Features of Silver Surfer Chat Rooms
The number of features offered by senior chat rooms may vary, but almost all of them offer some form of profile creating, messaging, and user access to special rooms. The profiles are important for personalising your user experience and introducing yourself when you first join the conversation. Messaging is essential for two-way communication with other members in real time. Special chat rooms can focus on various topics like activities, health, social issues, or interests, which can help members more easily find people that share their interests.

When it comes to debating the pros and cons of senior chat room features, it really depends on the individual using the platform. For some people, having a lot of features may be overwhelming and take away from the simple experience they were expecting. On the opposite side of that argument, other individuals thrive when presented with many options and intuitive tools. Ultimately, it depends on what type of experience each individual hopes to have while engaging in elderly chats.

In addition to the traditional features found on online chatting platforms, many senior chat rooms also provide additional helpful amenities such as searchable archives and reports. Searchable archives allow users to look through conversations that have already taken place so they can stay up-to-date with recent topics. Reports are useful when members feel like something inappropriate or offensive is being said, as they are able to report that to moderators who will address any potential misconduct or trolling behaviour that occurs.

By connecting with new people of the same age group and engaging in meaningful conversations in senior chat rooms, users can explore common interests, swap stories, and make friends from around the world. Now that we've examined the features offered by senior chat rooms, let's explore how discussion forums can help seniors connect with others even further.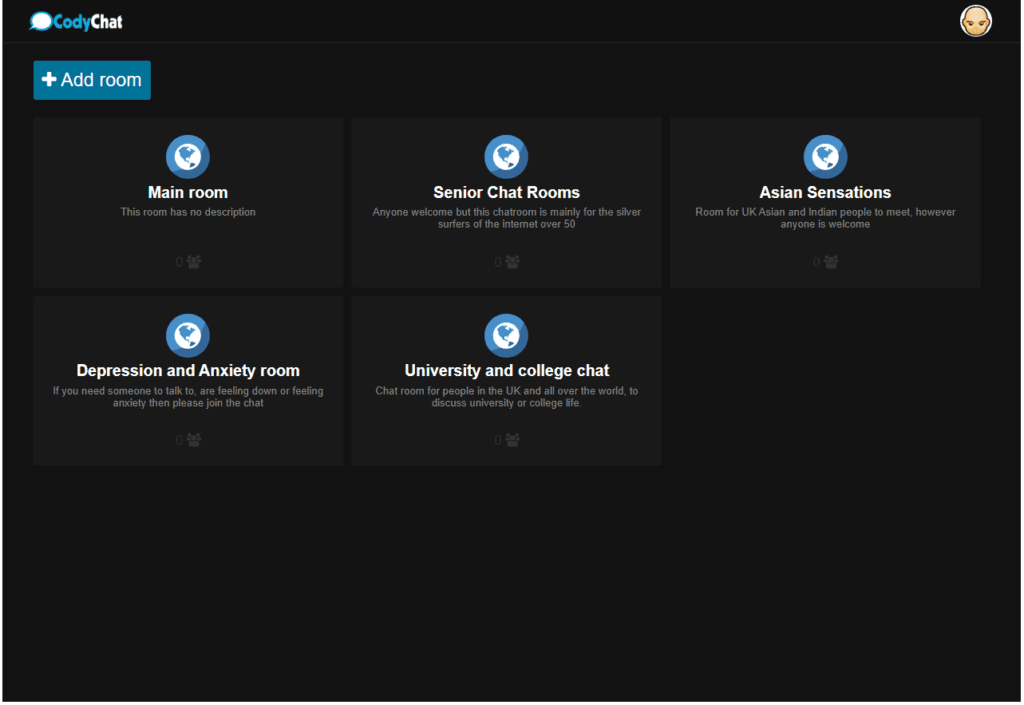 Why Join Senior Chats?
When considering why to join the World of Chats chatroom, it is important to consider the benefits of such spaces for those over 55. Seniors often experience isolation and loneliness due to limited mobility, the death of friends and family, and other age-related challenges. Senior chat rooms provide a welcome respite from this loneliness by creating opportunities for socialisation, education and connection with others in similar life circumstances.

On the one hand, some may question why older adults would join online communities dedicated solely to seniors when there are all-ages online spaces available. Indeed, many adults over 55 still enjoy participating in activities like sports and hobbies that have not been labelled "elderly-specific". Additionally, there are plenty of interest-based chat rooms for everyone, regardless of age. However, these often attract younger generations whose interests are not necessarily shared by seniors. The content and language used in these public forums can also be inappropriate for more mature audiences. In these cases, senior chats are more likely to offer a comfortable environment where older adults won't feel judged or out of place.

Further research has found that seniors who actively participate in these virtual spaces can have improved cognitive functioning and an enhanced sense of wellbeing as age-related disabilities become less isolating. For instance, one study showed that elderly participants with limited mobility who were given access to a senior chat room experienced higher levels of perceived autonomy and control than they had before joining the community – something that goes beyond what other types of interventions can achieve. In addition, senior chats can even help reduce depression among those who are feeling lonely or depressed due to their current situation. This evidence suggests that making new friends and connecting with like-minded people through senior chats can bring real improvements to life satisfaction rates among those over 55.
If you want to learn more about free chat sites then find the article here.
Frequently Asked Questions and Their Answers
What types of topics are discussed in Older peoples chat room?
Senior chat rooms are a great way to connect with other seniors, share stories and support each other. Common topics discussed in these chat rooms include health and wellness, lifestyle tips, funny anecdotes, current events and topics of the day.

People often discuss their life experiences and thoughts on various issues. It's not uncommon for members to ask each other for advice or share information about their hobbies with other users. Many senior chat rooms also feature virtual games such as puzzles or trivia that participants can play together. Regardless of the topic, it's a warm and welcoming atmosphere that encourages interaction and mutual support for all its members.
Are there any resources to help seniors learn how to use the chat?
First, most chat room services provide instructions and tutorials on their websites that can be used to learn the basics of how to join and participate in a chat room. Additionally, many senior centres and community groups offer classes specifically focused on teaching elders how to use social media or join online forums such as a chat room.
Yes, there are several resources to help seniors learn how to use chat rooms.


What security measures should be taken when using a senior chat group?
1. Use a unique and secure username and password
2. Block or report anyone who makes you feel uncomfortable or is sending inappropriate messages.
3. Avoid providing any personal information in the chatroom
4. Consider whether you need to use a virtual private network (VPN)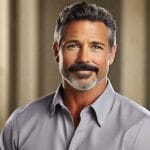 As a seasoned veteran of the online chat world, I have been at the helm of my chat room site for over two decades. My journey began at the dawn of internet communication, and since then, I've dedicated myself to creating a space where conversations flow freely and friendships flourish.
Over the years, I've witnessed the ebb and flow of trends, watched technologies evolve, and have continuously adapted to ensure that my site remains a relevant and welcoming destination for dialogue. My commitment to maintaining an up-to-date and user-friendly platform has been unwavering.