Free Senior chat rooms for silver surfers
Older people can enjoy internet chat rooms too. Right, in fact, the peak of chat rooms was in the 90s, which is over 30 years ago, so many people who first went into online chat are now approaching or over 50 years old and looking for a community to join to meet new friends or even find a relationship.
Senior chat rooms are a good place to make new friendships and have an online conversation, as there are not many good chat sites catering to senior citizens, they are also a good alternative to dating websites and can provide you with the welcome company on boring nights.
There are not many good chat sites catering to senior citizens, but they are a good alternative to dating websites for members who are looking for companionship and relationships.
You don't need to download any App to install anything, just go to the website, you don't even have to register, it's free and you can log in as a guest to meet new people who share your interests and come and go as you wish. It will get you free profile access to the forum and, of course, the chatroom.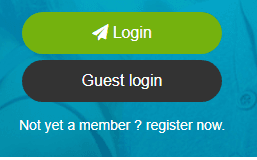 Registration is open to everyone, singles, men, and women and our website is a good alternative to dating sites, which are mainly for people looking for relationships or love. A lot of us are looking for a safe environment to have fun chats, which can help combat loneliness, share feelings of isolation, and support each other.
Socializing and the sharing pent-up emotions can be very unhealthy and these chat rooms can help.
There is even an argument for the elderly generation to keep their minds active and combat things like Alzheimer's disease. Having conversations keeps the mind active, and giving your mind something to do can be a reason enough to log in and chat, or use forums to share stories and experiences.
You will need to register a username and password. You will need an email address to complete this, you will be given a profile, you can upload photos, even videos, and have access to a photo album where you can upload pictures. This will give you access to meet other chatters, and view their profiles. We even have music streams.
Senior chat rooms are online spaces where people aged 50 and over can connect with others for conversation and companionship.
Senior chat rooms for those over 50s have grown in popularity as most younger people use snap chat, Facebook, and Instagram to meet people. Social networking is not always great for older people.
Often, people like to see the person they are talking to. Older people often just want someone to talk to about real life as it's harder to get out and meet others.
We older folk aim for a more basic chatting service and do not always want to share images. It's the young people that are more obsessed with looks.
The online world is often dominated by younger people these days who share photos all the time on social media, but the people who make websites and chat rooms are often older people, so we should definitely not be neglected.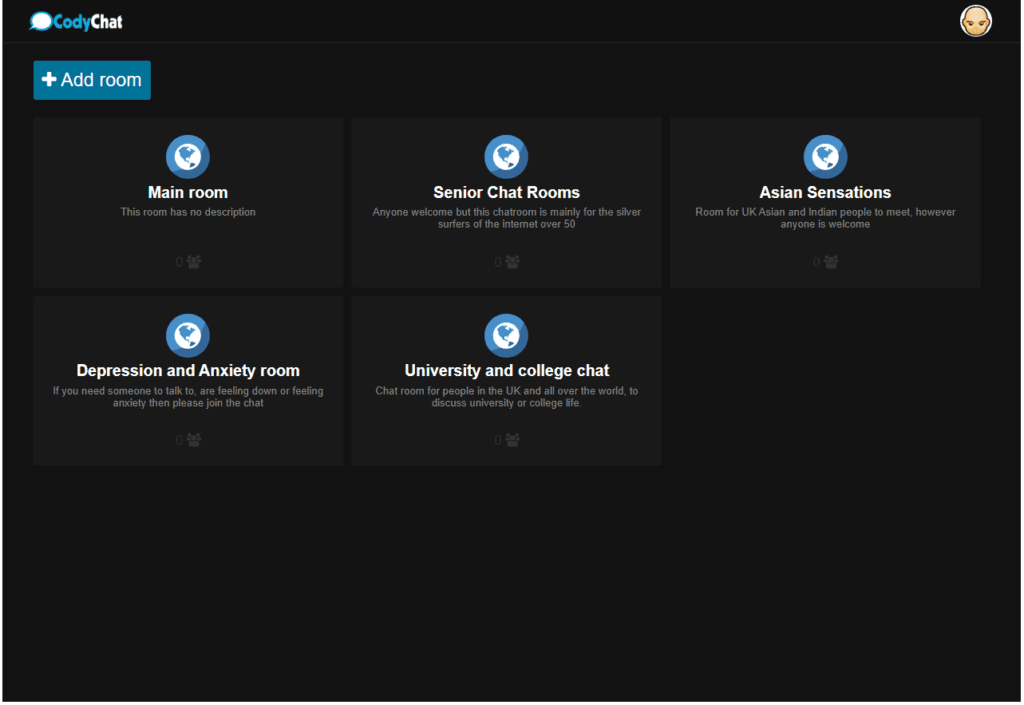 Or be ridiculed for being older and online. What many younger people forget is they will age and get older too. They also have to deal with people taking the mickey out of you for being older and online, along with the many insults that go along with this.
What are the most popular senior chat rooms?
There are many chat rooms for seniors and older people. It can often be of great solace to talk with people from your own age group sometimes. Senior chat rooms are mainly aimed at 50, 60, and 70-year-olds, and upwards. I am sure there are people online in their 80s and 90s. My gran is 95 and still enjoys Facebook to this day.
Our chat room is mainly just text chat, but we try to offer the best service. We do not have webcam chat, as often webcam chat proves a more expensive solution for smaller sites, we offer basic messaging.
We offer a few services, message boards where you can post questions, have a quiz, or share advice, and basic chat facilities. Our site is also based in the United Kingdom. All you need is a computer or mobile device.
The average length of time spent in a senior chat room is 33 minutes.
Well, you can do chat at World of chat, and join our room. We have only just recently started this chat room, but the more people we get the older it will attract. I would definitely enjoy meeting new people online and having a laugh.
If you need more information, tips, or help, then please login into the chat as a guest or use the forums. We will offer you some guidance.