Most Interesting York Chat Rooms You've Ever Been To?
What are York chatrooms?
York chat rooms are virtual spaces where people from the city of York, England, and its surrounding areas can come together to share their thoughts, feelings, and experiences. They are a great way to connect with others who live in the same city or region. These online chat rooms can be found on the World of Chat website, providing a site for singles to find dates or potential partners and start up exciting conversations.
Chat sites are a good alternative for singles to using a dating app. Singles can meet new men and women in their local area, or just make new friendship groups. The convenience of chatting online allows for finding and meeting new people, as well as searching for fun relationships with like-minded individuals.
We have many different rooms, and have recently added a gay chat room so please check our our other rooms and some of our blog articles which explore the future of chat rooms.
What is the purpose of the York chat groups?
Chatting in York chatrooms is a great way to search and meet new people and make friends, as well as to stay connected with those you already know. It is also a great way to learn more about the city and its culture, as well as engage in conversation about a wide range of topics. The fun and interactive nature of the chat rooms and chat forums make it an ideal space for developing connections and conversations.
World of Chat is a new up to date chatting site if you have any questions about how to use the site please go into the rooms and speak to a host.
What topics are typically discussed in York chats?
The topics discussed in the York chats vary widely depending on the type of chat room and the interests of the people who frequent it. Generally speaking, topics discussed in York chat rooms can include anything from local news and events to sports, and politics, to entertainment and culture, hobbies and interests, to general life advice and support. Local news and events are often popular topics of discussion in York chat rooms, giving users the opportunity to stay up to date with their city's happenings.
Tell me more about York
York is a walled city with a population of 181, 000 which lies within the Vale of York in the United Kingdom, UK for short, a flat area of fertile, arable land bordered by the Pennines, the North York Moors, and the Yorkshire Wolds. The original city was built at the confluence of the rivers Ouse and Foss. Archaeological evidence suggests that Mesolithic people settled in the region of York between 8000 and 700 BC.
The city was founded by the Romans in 71 AD and was then called Eboracum. In the 5th century, the area was settled by Angles who called the town Eorfwic. The Vikings captured the city in 866AD, calling it Jorvik, from which the modern name York emerged. From an Episcopal see in medieval times, York developed into an important manufacturing center and hub of the railway network in the nineteenth century before becoming a service center and tourist attraction, with many of its historic buildings and streets intact.
During the twentieth century, the city became synonymous with chocolate production, with Rowntrees, Nestle, and Terrys all manufacturing from the city. York Minster is the largest Gothic Cathedral in northern Europe and stands in the center of the city, which is still enclosed by medieval walls. A feature of central York is the snickle-ways, and narrow pedestrian routes which used to lead to the marketplaces.
The Shambles is a narrow medieval street now lined with boutiques and tea rooms. As well as the castle Museum, the city contains numerous other museums, such as the Yorkshire Museum and its museum gardens, the Jorvik Viking center, and the York Art gallery. The National Railway Museum is situated just beyond the station. In September, York holds its annual Festival of Food and Drink which aims to spotlight food culture in North Yorkshire by promoting local food production.
The York Mystery Plays are performed every four years by wagons at various locations around the city, a tradition dating back to medieval times. York is twinned with Dijon, France, and Munster, Germany.
In York Chat Rooms you will meet people who live in Acomb, Bishopthorpe, Copmanthorpe, Dinnington, Fulford, Haxby, Heslington, and Huntington amongst other places. When searching for a chat room to join, there is ample choice as they cater to diverse topics and interests, ensuring that everyone can find a space to engage in stimulating conversations, meet new friends, and even find dates or potential relationships in their local area.
Which County is York in?
Other nearby Citys
Selby chat, Scarborough chat, Skipton chat Harrogate chat, Redcar chat, Richmond chat,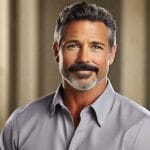 As a seasoned veteran of the online chat world, I have been at the helm of my chat room site for over two decades. My journey began at the dawn of internet communication, and since then, I've dedicated myself to creating a space where conversations flow freely and friendships flourish.
Over the years, I've witnessed the ebb and flow of trends, watched technologies evolve, and have continuously adapted to ensure that my site remains a relevant and welcoming destination for dialogue. My commitment to maintaining an up-to-date and user-friendly platform has been unwavering.