Bradford Chat Rooms – Quite A Nice Place
Bradford is a city located in West Yorkshire, England.
It is the 11th largest city in the United Kingdom, with a population of 522,452 in 2018.
Bradford is known as the 'Wool Capital of the World', as it was a major centre of the wool trade in the 19th century.
The city is home to the National Science and Media Museum, one of the most visited museums in the UK.
Bradford is home to the University of Bradford, which was founded in 1966.
The city is also home to the Bradford Bulls, a professional rugby league team.
Bradford is home to the world's first UNESCO City of Film, which was designated in 2009.
The city also has a vibrant music scene, with many venues and festivals taking place throughout the year.
Bradford is home to the Bradford Literature Festival, which is the UK's largest literature festival outside of London.
Perfect for those in the United Kingdom looking to search for new friends, engage in conversation with girls and boys, or just connect with locals.
If you are new to the World of Chat rooms, and want to learn more about our services, or just want more information before you access them then please browse our site and check out our blog, if you are not even sure what a chat room is you can find out here.
What is the purpose of the chatrooms?
The purpose of the World of Chats chat room it is to provide a space for people to communicate with each other in real time. Chat rooms are often used for socializing, discussing topics of interest, and chatting with people from around the world. They can also be used for educational purposes, such as in a classroom setting or for online tutoring. Chat rooms provide a platform for people to connect with each other and share their thoughts, opinions, and ideas. Bradford has a large and diverse culture, and whether you're looking to strike up a conversation with a new friend or seeking to connect with someone local, this chat room has something for everyone. We do have our own Pakistani chat and Asian chat room that could be of use to people in this city.
Web chat rooms are a free way to meet new people. You can just meet someone new, but there are times when someone has found people to date and even found a relationship, via their friendship with other members, so they can be a good free alternative to dating sites, if you are sad, depressed and anxious chat sites can help you take your mind off such things for a short time.
There are many websites like World of chat, but unlike most websites, they don't offer local chatrooms for people in specific parts of the UK, and our website is also free. It's free to use and free registration, plus anyone and everyone can join.
Who is the target audience for the chatroom?
The target audience for the chat room can vary depending on the purpose of the chat room. Generally, chat groups are used to facilitate conversations between people who share similar interests or goals. For example, a chat room may be used to discuss a particular topic, such as a hobby or a political issue. In this case, the target audience would be people who are interested in the topic being discussed.
Another type of chat room may be used for socializing. It can help you feel less lonely to be in a space where there are lots of fellow chatters. We welcome men and women in our chat.
What topics are typically discussed in the chat room?
The topics discussed in a chat room can vary greatly depending on the purpose of the chat room. For example, a chat room dedicated to a particular hobby or interest may focus on topics related to that hobby or interest, while a chat room dedicated to a particular game may focus on strategies and tips for playing the game. In general, chat rooms are a great place to discuss a variety of topics.
It is also a good place to find fellow singles who are looking for love or you can just hang out and make new friends in your local area. It's not really for people looking for a quick hookup. If you want this, then I suggest using a dating site. If you wish to explore the future of online chat rooms you can do so here.
More in-depth about Bradford
FREE BRADFORD CHAT ROOMS Bradford chatting Rooms include Bingley, Denholme, Ilkley, Keighley, Shipley, Thornton, and Wilden.
Bradford is situated in the foothills of the Pennines and is technically one of the Yorkshire Dales lying west of Leeds and northwest of Wakefield with a population in the region of 290, 000. The name of Bradford is derived from the 'broad ford' at Church Bank just below the site of the city's Cathedral, around which the earliest Saxon settlements appeared. Once forming a part of the West Riding of Yorkshire, it rose to prominence in the 19th Century as an international center of textile manufacture.
A boomtown of the Industrial Revolution, it became known as the 'wool capital of the world'. Since the textile sector's decline, Bradford has emerged as a tourist destination and experienced significant immigration from the 1950s onwards. It is now an example of a 'parallel community' with a population segregated along ethnic, cultural, and faith lines.
Bradford is also famous for its football team Bradford City Fc and also they have an amazing photography museum, where you can watch amazing films on a massive screen, I have been myself and it was spectacular.
In 2009 Bradford became the world's first UNESCO City of Film. The city has a rich heritage in film productions of 'Room at the Top', 'Billy Liar' and the 'Red Riding Trilogy'. Bradford is the location for the films, 'Yanks', 'the Railway Children', Monty Python's ' The Meaning of Life' and 'Rita, Sue, and Bob Too'.In recent times, Bradford has forged links with the Indian film industry and Bollywood, even venturing into the realm of internet promotion. The city hosted the International Indian Film Festival awards in 2007, creating online profiles and using communication to bring attention to the event.
Bradford Bulls (nee Bradford Northern) are one of the most successful rugby league clubs in England. Their home is Gratton Stadium, Odsal, in the south of the city. Among the professional theatre companies based in Bradford are Kala Sangam, Komedy Kollective, Lost Dog and Mind the Gap. Bradford is home to music bands, New Model Army, Southern Death Cult, The Cult, and Fun-Da-Mental.
In 2010 Bradford was recognised as a City of Sanctuary, providing a place of refuge to displaced people worldwide. Famous sons and daughters include the Bronte's, Joe Johnson, Kiki Dee, W.E.Forster, Gareth Gates, David Hockney, Albert Pierrepoint, J.B. Priestley, Tony Richardson, Timothy West, Richard Whiteley, and Ade Edmondson. In Bradford Chatrooms you will meet people who live in Bingley, Denholme, Ilkley, Keighley, Shipley, Thornton, and Wilsden. Bradford is twinned with Skopje (Greece), Roubaix (France), Verviers ( Belgium), Monchengladbach ( Germany), Galway (Ireland), and Mirpur (Pakistan).
Popular areas of Bradford
City Centre: The city center is home to many popular shopping and entertainment destinations, as well as a range of restaurants and cafes.
Little Germany: This area of Bradford is known for its beautiful Victorian architecture and vibrant culture. It is home to a number of independent shops, galleries, and restaurants.
Bradford Moor: Located to the north of the city center, Bradford Moor is a popular residential area with a range of housing options.
Saltaire: Saltaire is a World Heritage Site located just outside of Bradford. It is a historic village that is home to the Salts Mill, a popular shopping and cultural destination.
Shipley: Shipley is a town located to the northwest of Bradford. It is known for its canal, which offers a variety of recreational opportunities, including walking, cycling, and boating.
What county is Bradford in?
Other nearby cities.
Halifax chat, Leeds chat, Huddersfield chat, Wakefield chat.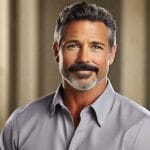 As a seasoned veteran of the online chat world, I have been at the helm of my chat room site for over two decades. My journey began at the dawn of internet communication, and since then, I've dedicated myself to creating a space where conversations flow freely and friendships flourish.
Over the years, I've witnessed the ebb and flow of trends, watched technologies evolve, and have continuously adapted to ensure that my site remains a relevant and welcoming destination for dialogue. My commitment to maintaining an up-to-date and user-friendly platform has been unwavering.