Chat Room Ethos for World of Chat.
When chat rooms first appeared they were nice places to chat, unfortunately, they have become a playground for undesirables. We realised that these no longer seem to exist, having been taken over by such as sexual predators, serial abusers who seem to get pleasure out of incessant swearing and Bots (Robot form of chatter which logs into a chat room and sends adverts). None of these is allowed on World of Chats UK chat room
Here is the World of Chat Ethos.
We decided to attempt to create a safe environment for NICE people to chat in without these problems. We wanted to create a chat room that was a bit different from the other chat rooms out there so we have created World of chat, we hope you like it. We also tried to introduce some new chat rooms for people with depression and chat room addiction and even a dementia room.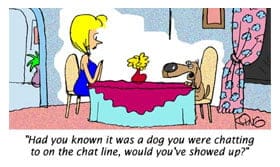 HOW TO CHAT
The best way to think of a chat room is to compare it to something like a nightclub, the people in the main room are on the dance floor for all to see, the green hosts are the bar staff and the red admin is the bouncers.
If you want to chat with someone it would be a good idea to chat to them on the dance floor before asking them to go somewhere more private with you if all goes well, it is polite to ask before sending someone a private message.
People can pretty much do what they want in private chat, but these conversations can still be monitored for security reasons.
If you want to know more about how to chat online you can read our article here.
HAVE FUN BUT STAY SAFE ONLINE.
If you wouldn't say something in real life to someone don't say it in a chat room. If someone should private message you with an inappropriate request please inform a host or admin, if there is no admin around its usually a good idea to copy and paste some lines of the conversation into notepad or word so you can show a host or admin later.
You are encouraged not to exchange phone numbers with people or meet people from this web site as this can be dangerous, especially if it's someone you hardly know. For all you know they might be twice the age and of the opposite sex.
These rooms are aimed at a mature audience but anyone is welcome.
I do realise internet chat rooms have changed a lot over the last 10 years or so. The polite nature of chatting to each other has, for the most part, has gone. Text chat rooms are a bit more of a free for all now. Anonymous chat has become a little less civilised, but we will try to keep our part of the web as clean as possible. However, we do have our own adult chat room now, as most people are now looking for some cyber fun, and are often using chat to explore their relations with others, which is fine so long as people have a place to go and debate and discuss serious issues, without other users coming into the chat and spoiling it for everyone else.
There are plenty of other websites out there that cater to people looking for more adult adventures so please use them.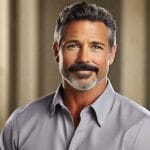 As a seasoned veteran of the online chat world, I have been at the helm of my chat room site for over two decades. My journey began at the dawn of internet communication, and since then, I've dedicated myself to creating a space where conversations flow freely and friendships flourish.
Over the years, I've witnessed the ebb and flow of trends, watched technologies evolve, and have continuously adapted to ensure that my site remains a relevant and welcoming destination for dialogue. My commitment to maintaining an up-to-date and user-friendly platform has been unwavering.