Connect with Others Living with Dementia in Online Chat Rooms
I recently added this dementia chat to my chat rooms website World of Chat, after reading this article online which said it could help people fight this awful condition in the hope it might help some people.
At this point, connecting with people living with dementia, a condition often characterized by memory loss, forgetfulness, confusion, disorientation, and attention issues, is no longer a luxury; it's a requirement. The traditional methods of care and support – in-person meetings and phone calls – while beneficial, simply don't provide the same level of comfort, security, and convenience as virtual outreach. And because of this, online chat rooms have become an invaluable resource for people living with dementia, allowing them to connect with others dealing with similar struggles, share advice, stories and experiences, and learn from each other in a comfortable and safe environment. In this post, we will explore how online chat rooms can help people living with dementia connect with each other, build relationships, and stay informed about topics related to their cognitive and physical health.
We also have depression chat rooms for people suffering with this an anxiety if you want to know what a chatroom is then you can find out more here.
Quick Summary of Key Points
There are a number of online support groups and chat rooms available for people who live with dementia and their caregivers. Some good resources include Memory People, the Alzheimer's Society Support Forum, and Dementia Chat.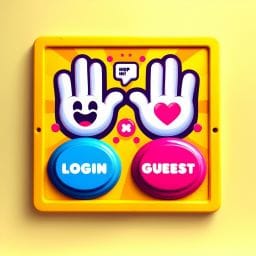 Benefits of Dementia Chat Rooms
Online chat rooms specifically catering to individuals living with dementia provide an array of opportunities and benefits. These can include connecting with people who are going through similar experiences, developing a supportive bond between its users, and having access to up-to-date information regarding dementia from reliable sources.
Having access to such chatrooms can be beneficial in the sense that socialising may be difficult for someone affected by dementia. Talking about one's experiences with those who understand often leads to feeling less lonely, more supported, and more confident in oneself. It also allows for individuals to be exposed to different methods and tips on how to cope with the condition – advice which likely wouldn't have been acquired without being part of such a supportive environment. Furthermore, chatting with fellow individuals can open your eyes as to what is out there since it's an environment conceived of understanding staff, plus it gives you something else to focus on other than the diagnosis itself.
On the other hand, some might argue that there are potential downsides to these dementia-specific chat rooms due mainly to the fact that those involved may be unaware of secure privacy settings when conversing with strangers online – potentially putting personal information at risk.
At the end of the day, it comes down to making sure people feel empowered when using such platforms. By creating a safe and therapeutic atmosphere which includes comprehensive guidance on cyber safety protocols, and moderated forums, it is possible for people living with dementia and their families to receive vital support from the comfort of their own homes. As such, it makes for a great transition into exploring how online chat rooms geared towards individuals living with dementia can create a supportive environment for both sufferers and their family members alike.
Supportive Environment for Affected Individuals and their Loved Ones
Chat rooms offer a supportive environment for not just the individuals living with dementia, but their friends and families as well. On one hand, affected individuals can reach out to family members and other dementia sufferers in online chat rooms to provide and obtain emotional support, exchange helpful tips and tricks, or simply keep each other company – activities that can bolster mental wellbeing.On the other hand, families of those afflicted by dementia can glean assistance from others who have been in their shoes before on how to best take care of someone living with dementia. Many family members benefit from hearing firsthand information that could help ease stress, anxiety, and even depression when taking care of their loved one.
A great example is the "Support for Dementia Caregivers" chatroom, where caregivers can openly share stories and experiences without feeling judged or misunderstood. For instance, an individual recently shared their story about how they had difficulty finding respite care for their mother and looked to the group for advice and support; others provided suggestions on resources they've found helpful in the past. These resources can be particularly helpful in managing issues like agitation, concentration, and fear that are common among those living with dementia.
Chat rooms are a useful tool to foster a sense of community among those living with dementia, their loved ones, and caregivers alike. These virtual communities allow participants to bond over common struggles in a safe space during what can be a difficult time. As these online gatherings offer lots of value to those affected by this condition, it's important to know how to get the most out of them. In the next section, we will dive into how best to get started with dementia chat rooms.
How to Get Started with Dementia Chats
Now that we have discussed the supportive environment available for individuals and their loved ones affected by dementia, it's time to take the next step and get involved in one of these online chat rooms. How does one even begin?
Fortunately, jumping into a dementia chat room doesn't require any special training or technical expertise – just a desire to connect with others and develop supportive relationships with those experiencing similar circumstances. Although some may feel hesitant at first, it can be helpful to remember that the experiences shared between members of a dementia chat room are often inspiring and encouraging, which helps to engage participants on a personal level even though they don't necessarily meet face-to-face.
The initial step is to identify which chatroom to join. There may be several different options available, so considering what type of conversation topics are being discussed in each one might help narrow down the list. When in doubt, many existing members are usually happy to provide advice on navigating and interacting within a chat space—making it easier for first-timers to find their place in the community. Additionally, there may now be active chat rooms specific to certain types of dementia; this allows people to make connections with those who have experienced similar situations or hardships due to their condition.
Moving forward, once an individual has identified their desired chatroom, the next step is ensuring that they adhere to the rules upheld by moderators as well as maintain proper decorum amongst its other members. Respectful interactions can foster an atmosphere that is understanding and free from negative judgement or disruption, alleviating anxiety for all affected by dementia.
Having defined how to get started in a dementia chat room, let us now look at possible discussion topics available for users of these online forums.
According to the World Alzheimer Report 2018, there were an estimated 47 million people living with dementia worldwide.
A study published in 2019 found that engaging in activities such as being part of a virtual community increases the quality of life and contributes to social connection in individuals living with dementia.
The National Institute on Ageing estimates that 5.8 million Americans over the age of 65 have Alzheimer's disease or another form of dementia.
Types of Discussions You Can Join in a Dementia Chat Forums
The types of discussions you can join in a dementia chat room vary greatly. This can range from fun and lighthearted topics, such as sharing favourite recipes or memories, to conversations about the more serious daily struggles people living with dementia may face, like dealing with agitation, concentration issues, or the emotional impact of fear and depression.Some topics that may be discussed include a range of social issues, advocacy efforts, and tips and advice to help assist family members and caregivers in providing compassionate care. It is important for dementia chat rooms to provide an environment with meaningful conversation about the quality of life for those living with dementia, while also acknowledging the feelings of anger, frustration, and the need for patience, kindness, and love.
On one hand, it can be argued that in order for these chat rooms to be constructive, the conversations should be moderated or monitored to ensure they are staying on-topic and appropriate language is used. This can help create a supportive environment where people feel comfortable discussing their experiences in a respectful way, fostering patience and kindness. On the other hand, it can also be argued that having strict rules could hinder free expression and decrease trust between users, especially when the topics being discussed are delicate and personal. To support this perspective, some studies have shown that when self-moderation is allowed, it leads to safer and more effective conversation exchanges about medical treatments and preventative measures for dementia patients (Wong, 2018).
Therefore, it is important for each chatroom to assess how conversations should flow in order to determine the best approach for fostering connections between users. Whether moderated or not, these conversations allow members of the community an opportunity to share their stories openly and build meaningful relationships with each other rooted in love and understanding. Through these connections, individuals can offer support to those who are facing similar trials in their everyday lives. As we continue our discussion about connecting with others living with dementia online, it's important to understand how such interactions can benefit those affected by this condition.
How Dementia ChatRooms can Help
Dementia chat rooms can provide much-needed support for those living with dementia, as well as their family members. Chat rooms have been known to create a safe environment to share both the highs and lows of life with dementia and also offer advice to those who may feel overwhelmed by the disorder or struggle with anger and frustration. For example, support group chats on sites such as Inspire, offer a safe space where individuals can connect with others living in the same condition and find comfort in exchanging experiences. Furthermore, there are various online forums that provide an opportunity to talk about strategies, techniques, and resources to help manage dementia with patience and kindness.
On the other hand, some people may be uneasy discussing their personal struggles on an online platform with strangers. It is important to consider one's own level of comfort in this situation before engaging in such conversations. Additionally, it is essential to ensure that the chat room you join is credible and provides an anonymous atmosphere for everyone involved while promoting love and understanding.
Whatever route you take – if joining a chat room or participating in a forum – it is beneficial to remain aware that connecting with others through discussion may result in finding motivation, hope and strength. This can both encourage personal growth and foster healing among people affected by dementia. By understanding each other's stories, we have the chance to reach out and provide both comfort and solace to those dealing with similar issues related to dementia, strengthening our bonds through patience, kindness, and love.In providing shared experiences, these chat rooms offer us all a light of solidarity during what can often be difficult times. With this in mind, let us now take some time to explore how sharing stories through these chat rooms might help catalyze healing and comfort during our journeys with dementia, Alzheimer's disease, and the challenges faced by caregivers.
Foster Healing and Comfort through Sharing Experiences
Connecting with others who have similar experiences is an important factor in providing comfort as well as support for people living with dementia, Alzheimer's disease, and their caregivers. Research shows that social connection helps with increased communication and decreases loneliness, which has a multitude of benefits including increased physical and mental health. By creating a forum to discuss common challenges and experiences, dementia chat rooms can foster healing and comfort through the sharing of those experiences.
The positive effects of individuals sharing their stories and struggles are tangible. Through the exchange of ideas, encouragement, and support, chat room participants feel more connected, less alone, and cared for. This can be beneficial both mentally and physically, since we know that isolation can increase inflammation and cause chronic disease. In addition, chatting with other people going through or who have gone through similar experiences, like dealing with Alzheimer's, builds empathy and understanding while giving us an opportunity to find allies on our journey.
On the other hand, not everyone benefits from connecting over common issues like dementia and Alzheimer's disease. For some caregivers, it can be emotionally exhausting, especially when sharing difficult topics like diagnosis stories or loss. Those who are already feeling overwhelmed may find themselves unable to cope with such conversations without additional support from family members or professionals. It's also important to note that not all connections we make in chat rooms are helpful – if individuals find themselves fixated on negative thoughts or discouraged by what other members have to say, it may promote harm rather than healing.
Still, when done properly and with caution, dementia and Alzheimer's chat rooms can be very beneficial. They provide a safe space for vulnerable people and caregivers seeking connection or solace in uncertain times while offering information and support tips from peers. In addition, they empower those living with dementia or Alzheimer's to tell their stories openly instead of letting them remain unheard; this is especially valuable since there is still so much stigma surrounding these diseases today. Ultimately, among a supportive community, participants in dementia chat rooms can take solace in knowing they're not alone while finding coping strategies that ultimately foster healing and comfort through shared experiences.
Most Common Questions
Are there any restrictions on who can join dementia chats?
No, there are no restrictions on who can join dementia chat rooms. First, but you must be 18 years or older to join a chat room. Finally, violence, hate speech, discrimination, or any other offensive activity is prohibited in most chatrooms and offenders may be asked to leave. Therefore, it is important for chatroom participants to familiarise themselves with the chatroom policies before joining.
What support is available in dementia chatrooms?
There is a wide range of support available in dementia chat rooms, from basic information and resources to emotional and moral support. These chat rooms allow individuals living with dementia to connect with one another and share their experiences, finding comfort in knowing they are not alone. In addition, many dementia chat rooms provide links to online support groups and webinars with experts who can offer advice on issues related to dementia, such as managing caregiving duties or planning ahead for end-of-life care. Finally, the chat rooms provide a space for family members and friends who have been affected by dementia to connect and offer emotional support to one another.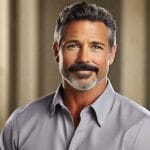 As a seasoned veteran of the online chat world, I have been at the helm of my chat room site for over two decades. My journey began at the dawn of internet communication, and since then, I've dedicated myself to creating a space where conversations flow freely and friendships flourish.
Over the years, I've witnessed the ebb and flow of trends, watched technologies evolve, and have continuously adapted to ensure that my site remains a relevant and welcoming destination for dialogue. My commitment to maintaining an up-to-date and user-friendly platform has been unwavering.