Chat rooms for people from East Midlands
The East Midlands is a region of England located in the middle of the country, bordered by the East of England, West Midlands, South West England, and Yorkshire and the Humber.
The East Midlands covers an area of 9,845 square miles and has a population of 4.8 million people.
The region is made up of the counties of Derbyshire, Leicestershire, Lincolnshire, Northamptonshire, Nottinghamshire, and Rutland.
The largest city in the East Midlands is Nottingham, with a population of over 300,000 people.
The East Midlands is home to two national parks, the Peak District and the South Downs.
The region is known for its agricultural industry, producing products such as wheat, potatoes, and dairy products.
Nottingham chat forums
East midlands chat rooms are a great way to make new friends in Nottingham UK. If you're looking to meet other locals, students, residents, and visitors then our Notts chat rooms are perfect for you. Our Nottingham chat rooms are always packed with many enthusiastic people of different ages and genders looking for a like-minded conversation friend to have a relaxing and funny chat conversation with. Meeting strangers, making friends, and talking openly about various topics was never this easy before we published our Nottingham chatrooms. You can talk about funny topics, meet open-minded people or find a partner for a relationship via our well-organized Nottingham chat rooms. You may find someone from your locality you never knew.
Chatting is very relaxing and when you have exciting stuff that you are unaware of, it's even more fun. Our unique midlands chat rooms attract thousands of online users from various places in Nottingham every day. All you have to do is type a nickname and press the join chat button to start chatting right away! Signup pages, creating an account, and bla bla are the boring steps that you don't have to go through. The best thing about our Midlands chat rooms is that we don't require any signup or registration process because it is not needed at all as soon as you arrive here. We provide a free anonymous chatting service where you need not register or create an account through an email verification process in order to get connected with strangers from across the globe without any payment at all – no payment at all!!
If you are bored and lonely and fed up of no luck on dating websites then please try World of Chat to meet fellow singles, you can send messages from person to person on our site, and unlike a dating site you dont have to pay its all free.
Derby chatroom
Derby is a very diverse city, with people from all over the world and men or women from the UK. From Africans to Indians, we have a wide variety of ethnicities within our chat room. The best part about it is that you can meet them all in one place!
We have an active chat room where you can meet new friends or talk with your old ones; whether it be about work, hobbies, or something else entirely. Whatever it may be, our chat rooms are always on hand to provide a platform for conversation between like-minded people: no matter their age or background!
If you want to get chatting with your local community then check us out today!
Leicester chat groups
In this section, you will find information on Leicester, the heart of England. This city has a strong history that dates back to Roman times and has many old buildings in the city centre that show this. Leicester is also famous for being the home of De Montfort University and being an important part of Britain's motor racing industry. There are lots of things to do in Leicester, with museums, theatres and shopping centres all close by.
A chat room is a great way to meet new people from around the world who have similar interests as you do or just like chatting about different subjects! We have hundreds of chat rooms available at all times so there's always someone online when you log on whether it's late or early hours!
Come to our East mids chatroom and meet loads of new people from your area!
You can come to our chat rooms and meet loads of new people from all over the east midlands. Chat rooms are free, easy to use, and best of all they're fun! You don't need a webcam or audio speakers to use our chat rooms, just your web browser.
You will find it so much easier than trying to find people in your area with other sites that make you pay money. We have over 1 million users on our website so start chatting right now!
Counties near by
Leicestershire chat, Northamptonshire chat, Oxfordshire chat
Cities and areas in East Midlands
The East Midlands region of England is a diverse and historic area that encompasses several counties, including Derbyshire, Leicestershire, Nottinghamshire, and Northamptonshire. Some of the most popular areas and cities in the East Midlands include:
Nottingham – A vibrant and historic city with a rich cultural heritage, a thriving nightlife, and a famous castle.
Leicester – A multicultural city with a rich history, a vibrant cultural scene, and a famous cathedral.
Derby – A bustling city with a rich industrial heritage, a vibrant cultural scene, and a well-preserved cathedral.
Matlock – A picturesque town in the Derbyshire Dales, known for its natural beauty, historic architecture, and strong connections to the industrial revolution.
Northampton – A historic market town with a rich history, a vibrant cultural scene, and a well-preserved castle.
Rutland Water – A man-made reservoir in the heart of Rutland, known for its wildlife, water sports, and scenic beauty.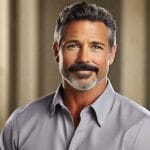 As a seasoned veteran of the online chat world, I have been at the helm of my chat room site for over two decades. My journey began at the dawn of internet communication, and since then, I've dedicated myself to creating a space where conversations flow freely and friendships flourish.
Over the years, I've witnessed the ebb and flow of trends, watched technologies evolve, and have continuously adapted to ensure that my site remains a relevant and welcoming destination for dialogue. My commitment to maintaining an up-to-date and user-friendly platform has been unwavering.