English football and sports chat rooms.
Some fans prefer to use a live chat room that allows them to interact in real-time with other users. You can see results as well as games; others enjoy the comfort of having their own private room where they can post messages, images, and video content related to their favorite team or sport in general.
Whether you're looking for a place to share your thoughts on last night's game or want somewhere where you can continue supporting your team when they're playing away from home, there's no better way than joining an online football chat room!
Football chat rooms are an excellent way for fans like you to connect with other passionate football fans. There are many different football chat rooms, and some may be more appropriate for your needs than others. Our site is free to register, however, guests are welcome you don't have to register to be able to enter the chat rooms
Online football chatrooms
It is free to register and become a member, you will need to sign up with an email address. You get a username and password, and you will get your own account and profile page. You will get some user options and be able to upload pictures and videos.
We do have staff in our rooms, with admin and moderators kicking and banning people who abuse the chat site.
There are so many different competitions, as well as the many football leagues the UK has, there are the cup competitions, the FA Cup, and the league cup. The UEFA champions league, Europa conference league, and UEFA Europa League.
Premier League chat room
If you're a football fan, you probably already know what the Premier League and Championship are. The two leagues are at the top and bottom of England's football league system, respectively. I could list all the teams, but the most popular clubs are Manchester United and Liverpool, Manchester City, and Chelsea currently.
The main difference between them is that teams in the Premier League are much better than those in the Championship — which means that games in this division are more exciting to watch!
EFL League 1 and League 2 chat rooms
The great thing about football chat rooms is that they allow you to keep up with the latest news and information on your favourite team. The four professional divisions in England – Premier League, Championship, League One, and League two – have their own chat rooms where fans can congregate and discuss everything from match predictions to transfer rumours. If you're in a different country and would like to find out more about English football, then head over to our other blog post where we've listed some of the best soccer forums for international fans!
I am a Sheffield Wednesday fan who's teams has recently just been promoted to the championship we have an swfc chat room too now as as well as a Sheffield Chat.
Scottish football and others
I want to give a special welcome to people who follow the Scottish league especially Celtic and Rangers fans, Bundesliga, Real Madrid, and Barcelona from La Liga, Serie a, and Ligue 1 with PSG fans, along with the people who play football manager on their PC or online.
Please share our site World of Chat with other footy fans to get more people online in chat
Football chat rooms are a great way to continue supporting your team when they're playing away.
Watch the game on TV or online and chat at the same time.
Get real-time updates on your phone
Chat about the game with other fans on a football chat forum website.
Follow the game on social media. Twitter, Facebook, and Instagram are great places to go for live updates, especially when you're away from home and can't watch it in person. There's also plenty of information available via radio if you have access to one nearby!
talk about football players' transfer rumours.
Create discussion about the future season.
Talk about the upcoming World Cup or European championships.
Fantasy Football message boards.
Chat about football finance or game politics.
find out the latest scores of games, or get the final score at full time.
Share fixtures or share links to other websites for latest news
Talk about coaching, or if you are wanting advice on how to become a coach.
Football forums are a great place to connect with other passionate fans.
Football chat rooms are a great place to connect with other passionate fans. You can chat with fans from around the world, and you'll often find people who have different views than you do. These people can help you see things in a different light or challenge your own perspectives on the topic of football!
Football discussion is a great way to get updates on your favourite team, especially if they're playing at a time that isn't convenient for you to follow them live. You can share your own opinions and get feedback from other members so that everyone gets something out of these conversations.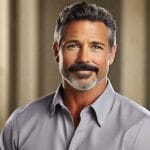 As a seasoned veteran of the online chat world, I have been at the helm of my chat room site for over two decades. My journey began at the dawn of internet communication, and since then, I've dedicated myself to creating a space where conversations flow freely and friendships flourish.
Over the years, I've witnessed the ebb and flow of trends, watched technologies evolve, and have continuously adapted to ensure that my site remains a relevant and welcoming destination for dialogue. My commitment to maintaining an up-to-date and user-friendly platform has been unwavering.