UK Gay Chat Rooms for Queer, Transgender, plus Lesbian people.
1. Gay chat rooms UK are online chat rooms specifically designed for people who identify as LGBTQ+ in the UK, including those who identify as trans, nonbinary, agender, bisexual, and pansexual. These platforms aim at providing a smooth and enjoyable experience tailored to their specific needs.
2. They provide a safe and welcoming space for people to discuss topics related to their sexuality and gender identity, no matter how small or large the subject.
3. They are often moderated by experienced members of the LGBTQ+ community who can offer advice, support, and help to ensure a healthy flow of conversation that doesn't veer into inappropriate space. .
4. They are a great way to meet new people and make friends with similar interests, opening up new opportunities for like-minded individuals, such as trans, nonbinary, agender, bisexual, and pansexual people to come together and form connections.
Gaychat: Connect with Like-minded People Instantly
Skip the "Welcome!" and head on over to the good stuff. We all know how important it is to connect with people with shared interests – that's what makes the online world so special. But, you can double down on this commonality if you're a member of the LGBTQ+ community, including queer, transgender, non-binary, agender, bisexual, pansexual, and questioning individuals, as it's not always easy to find people you genuinely jive with in your own town or city. That's why gay chat rooms exist – they provide the perfect platform to meet, mingle and chat with like-minded people from all over the world, include options for trans, nonbinary, agender, bisexual, pansexual, and more!
Quick Overview of Key Points
You can find gay chat rooms on World of Chat when you access the main chat rooms. People select the gay room on the list, registration is free and you can also enter as a guest if you wish. Many of these are monitored to create a safe and supportive environment for users, including those who are questioning their identity. We have many different parts to our site if you want to find out more about the future of chat of what you can here.
What are homosexual Chatrooms?
Gay chat rooms have been continuously growing as popular meeting points for members of the LGBT community, inclusive of all identities such as queer, transgender, non-binary, agender, bisexual, pansexual, and questioning individuals.
Those who oppose the notion of gay chatrooms argue that internet safety protocols are not always enforced, leaving people, including transgender and non-binary individuals, open to potential abuse and cyberbullying. However, the inclusive nature of these platforms for individuals across the spectrum, including those identifying as trans, nonbinary, agender, bisexual, or pansexual, makes them an important and valued resource.The creation of safe spaces on the internet is integral for fostering acceptance within the LGBT+ community – something advocates of gay chat rooms, including those catering not only to asexual, gaybros, grindr, and hornet users, but also to genderfluid, ace, aromantic, polysexual, and gray-asexual individuals, strive towards. Despite debates surrounding internet security, it's important to recognise the potential positive impacts online social environments can provide to those suffering from LGBTQ+ discrimination in their daily lives offline. As we move forward into a new era where digital networking should be embraced alongside traditional social channels, transitioning into exploring the multiple benefits of inclusive chat rooms and various platforms seems like a logical next step.
Gay chat rooms provide a way for members of the LGBT community, including those identifying as genderfluid, ace, or gray-asexual, to instantly connect with others like them from around the world. These chatrooms can offer an array of benefits, including providing individuals with an outlet for socialisation and companionship, as well as opportunities for forming fulfilling relationships. Furthermore, they provide an invaluable space for those seeking advice and support from people who understand and empathise with their experiences, whether they identify as aromantic, polysexual, or use popular apps like Grindr or Hornet.
Finding Safe LGBT Chat Rooms
Although there are inherent risks associated with surfing the internet, there are still many trusted sources from which LGBT+ individuals, including those who identify as demisexual, same-sex attracted, MSM, WSW, and other identities within the LGBTQIA spectrum, can connect with other like-minded people. By regularly researching websites and chat rooms offering safe spaces for these unique identities for safety measures such as private chatroom settings, anonymous usernames, privacy policies, and anti-discrimination policies, you can be sure to have an enjoyable online experience free of any inappropriate behaviour or communication, whether it be in gay chat rooms or through apps like Grindr and Hornet.In addition to researching a website's security measures and policies, it can also be helpful to research user reviews or read testimonies from those who have already been involved in the chatroom. Doing so can add an element of confidence in joining the conversation as a member of the LGBTQIA community, on either side of the debate. The value that comes from connecting individuals on a shared platform, such as jackd, scruff, outpersonals, or manhunt, makes it all worth it if done thoughtfully and responsibly.
By keeping these few elements in mind during your search for a safe LGBT+ chat room, you will be better equipped to connect with other demisexual, same-sex attracted, MSM, WSW individuals, and others on the LGBTQIA spectrum. You will be able to make a more informed decision when selecting the right space for you. And while every LGBTQIA individual is different and has different preferences when engaging in an online discussion forum, following a few simple steps can help ensure that you remain comfortable while finding community support at the same time.
When considering the safety of a particular chatroom accommodating the broad spectrum of LGBTQIA, there are numerous concerns to take into account. Foremost among them is the presence of moderators and rules that ensure users' profiles are real and actively enforced. If moderators are present and able to enforce rules quickly and strictly, this can be a great indicator that the room is safe and secure for MSM, WSW, demisexual, same-sex attracted individuals, and others in the LGBTQIA community.
How to Choose the Right Room for You
Even after verifying safety standards for the LGBT chat room you choose, it is still important for people identifying as MSM, WSW, or other identities within the LGBTQIA spectrum to practise basic security protocols, like not sharing personal information with strangers or keeping track of the conversations you have. This further reduces your risk of becoming a target for malicious actors on the internet.
Finally, after taking all these factors into consideration and assembling a shortlist of potential rooms targeting demisexual, same-sex attracted, MSM, WSW, and other identities within the LGBTQIA spectrum, focus on features such as its topic or purpose (e.g., recreational or educational), its size (as larger sites like manhunt tend to be more active), and any unique qualities that make it stand out from other rooms, like the specific user bases of jackd or scruff.Ultimately, the decision of which room to join is entirely up to you; by doing your research and evaluating all available options, you increase your chances of enjoying a positive experience within your chosen LGBT chatroom. This advice applies to men, women, anyone who's looking to participate in an online community. That being said, understand that it's okay if you need to try out multiple rooms, like jackd, scruff, outpersonals, or manhunt, before finding one that best fits your needs—you're never obligated to stick with just one! Having explored how to find a safe LGBT chatroom as well as what criteria to consider when choosing one, with the internet as your ally, let's turn our attention now to understanding different types of gay chatrooms available online today.
Debate can arise about which type is better for meeting like-minded individuals. On one hand, some may argue that broader topics are beneficial for connecting people together that don't necessarily have the same focus or goal. People with different goals and interests could be exposed to new ideas by connecting with those with different views, which could lead to increased understanding and tolerance. On the other hand, others might suggest that focusing on a specific topic helps bring people together who enjoy the same activity or have similar interests, leading to quicker and deeper connections with new friends or potential lovers. Each argument has valid points that should be taken into account when deciding what type of room will best suit anyone's needs.
Ultimately, it is up to you to decide which type of room works best for you in order to meet like-minded individuals quickly and easily. Taking the time to think about which type of room appeals more to you can help ensure you get the most out of your experience in these gay chat rooms.
Over 10 million people all over the world use online dating services, including Gay Chat Rooms.
According to a survey from Out Now Consulting, 58% of LGBT people in surveyed countries used online networking communities to meet new friends and dates.
A study published in 2019 showed that 35% of LGBT+ respondents had met a romantic partner using an online chat service or room.
Essential Highlights
When deciding between anonymous and non-anonymous gay chat rooms, it is important to consider personal comfort levels and preferences. Anonymous chats provide members with privacy to voice their opinions without judgement, while non-anonymous chats can offer an opportunity for members to build a community and connection. Ultimately, both types of rooms allow users to build meaningful friendships in the LGBTQ+ community.
FAQ
What are the best safe practises for conducting conversations in gay chat groups?
When talking in a gay chatroom, it is important to remember some key safe practices. First and foremost, do not give out any personal information, such as your full name, address, or other contact information. It is also important to be aware of your surroundings and who you are talking to, making sure that the person is who they say they are. Additionally, remember to use caution when sending pictures or videos in chatrooms. Once pictures or videos have been sent, you no longer have control over them – they could easily be shared without your permission.
What types of topics can be discussed in gay chat-rooms?
Gay chatrooms offer a place where people with an interest in the LGBTQ+ community can openly discuss topics related to their sexuality and gender identity. Popular topics include relationship advice, coming out stories, health advice, personal experiences, current events in the LGBTQ+ community, social activities, political debates, and more. Depending on the specific chatroom you enter, there can also be discussions about entertainment topics such as movies or TV shows, music trends, fashion trends, art projects and other interests that overlap with the lives of LGBTQ+ individuals.
Are there any safety measures in place on this chat site?
Yes, there are a variety of safety measures that are in place in online gay chat rooms to ensure the users' safety and security. These may include anonymous login information, safety protocols such as no identifying information shared, phone and flagging systems for inappropriate content or behaviour, and the ability to block and report users that do not adhere to the chat room's rules. Additionally, most chat rooms will monitor user activity on the site for suspicious behaviour and take appropriate action if necessary.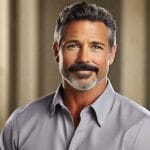 As a seasoned veteran of the online chat world, I have been at the helm of my chat room site for over two decades. My journey began at the dawn of internet communication, and since then, I've dedicated myself to creating a space where conversations flow freely and friendships flourish.
Over the years, I've witnessed the ebb and flow of trends, watched technologies evolve, and have continuously adapted to ensure that my site remains a relevant and welcoming destination for dialogue. My commitment to maintaining an up-to-date and user-friendly platform has been unwavering.