Free chat rooms for Android devices.
If you want to use an Android device for free chat rooms, then please use the log below. There are many chat room apps out there. World of Chat is an anonymous website you can use just via your web browser, to meet new friends, exchange messages, and join our free community. We are a chat room based in the United Kingdom, and we normally also speak the English language.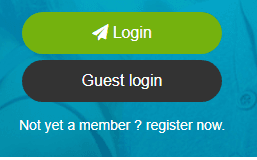 Friendly chat rooms – an alternative to android chat apps.
Android chat rooms are online chat rooms that are specifically designed for Android devices. We provide a site that is Android friendly. It is just text chat. We don't offer video chatting or video calls currently, only on our messenger bar at the bottom left of your screen. You can talk with live video and audio to a stranger there. Video chats may be available on the main chat server at some point, just not yet, as video and voice calls require a lot of server resources.
Our chatrooms provide a free way to meet new friends. Our chat does feature mostly group chats, but we do have the facility to privately message someone also. You can enjoy a conversation online, and turn strangers into family. You do not need to pay a subscription and this is not a dating service or even download a chatting app, you can just browse to our log in the site and meet new friends.
It's a place where people can meet a variety of different people of many different ages. You will need to register with our platform, which will give you a profile where you can add pictures and various bits of information.
Once registered, you can enter the chatting rooms and start messaging and enter into conversations with anyone whos name appears on the list. It is kind of like Snapchat but more of a group chat, but you can also enter the rooms, which have various different topics to focus on.
Once in the chat, you can check out other peoples people's profiles.
You can meet local people, but you should be careful when telling people your location, as you want to be safe online.
What is the best chatting app for Android?
Finding good android apps is very hard, we have our own chatroom app you can download for free at the bottom of this page. We offer you the ability to either use our chat room app or log in via your browser.
There are many chat apps out there, but they are mostly found on the app store and are usually big platforms like Skype discord. We want to offer you the best chat experience while using your browser.
You can use the android app we have now and check out the chat room categories here
If you are the brand new owner of a device that runs Android, you might well know how hard it is to find decent chat rooms to access with your tablet or phone. Often, some of the apps that you download are clumsy and are just not user-friendly.
You don't need to install anything. You can access our chat from your browser, via Google Chrome or Firefox. It is best to run our chat rooms at World of Chat and you don't need an app to log in and join in with the ongoing chats.
All you need to do is launch the application with the link at the top of the page and log in. You might well need to register to get into some of the webcam rooms, so please take the time to do so. Don't worry, it's free!
You can log in as a guest if you want to have a quick look at our chat rooms, you will be able to chat and also private message people as a guest, so this would be the ideal way to check out our chat before you register.
Let us and other people know about your experiences?
So World of Chat has now launched a new chat version for such owners. Please also let people know about our application by Facebook liking up or sharing our site, as the more people in the rooms the more fun it is for everyone.
Please also use Facebook, Twitter, or Google chat on this page, to share our Android application with other users.
Don't need a chat app
We used to have an android app, but it was hard to keep up to date and only mirrored the website. Anyhow, we have a main website which acts as a community and also a chat server, where people meet and enter into various kinds of topics, we have all kinds of members, from different backgrounds and cultures, we have singles who are looking for dates as well as people who are just bored and killing some time online.
Find out more about free chats on the internet here.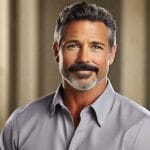 As a seasoned veteran of the online chat world, I have been at the helm of my chat room site for over two decades. My journey began at the dawn of internet communication, and since then, I've dedicated myself to creating a space where conversations flow freely and friendships flourish.
Over the years, I've witnessed the ebb and flow of trends, watched technologies evolve, and have continuously adapted to ensure that my site remains a relevant and welcoming destination for dialogue. My commitment to maintaining an up-to-date and user-friendly platform has been unwavering.