Free chat rooms for Android devices.
If you want to use an Android device for free chat rooms, then please use the log below. There are many chat room apps out there. World of Chat is an anonymous website you can use just via your web browser, to meet new friends, exchange messages, and join our free community. We are a chat room based in the United Kingdom, and we normally also speak the English language.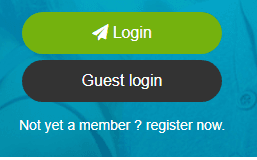 Friendly chat rooms
Our chatrooms provide a free way to meet new groups of people. You can enjoy a conversation online, and turn strangers into family.  You do not need to pay a subscription and this is not a dating service.
It's a place where people can meet a variety of different people of many different ages. You will need to register with our platform, which will give you a profile where you can add pictures and various bits of information.
Once registered, you can enter the chatting rooms and start messaging.  It is kind of like Snapchat but more of a group chat, but you can also enter the rooms, which have various different topics to focus on.
Once in the chat, you can check out other peoples people's profiles.
You can meet local people, but you should be careful when telling people your location, as you want to be safe online.
If you are interesting in
What is the best chatting app for Android?
Finding good android apps is very hard, we have our own chatroom app you can download for free at the bottom of this page. We offer you the ability to either use our chat room app or log in via your browser.
There are many chat apps out there, but they are mostly found on the app store and are usually big platforms like Skype discord. We want to offer you the best chat experience while using your browser.
You can use the android app we have now and check out the chat room categories here
If you are the brand new owner of a device that runs Android, you might well know how hard it is to find decent chat rooms to access with your tablet or phone. Often, some of the apps that you download are clumsy and are just not user-friendly.
You don't need to install anything. You can access our chat from your browser, via Google Chrome or Firefox. It is best to run our chat rooms at World of Chat and you don't need an app to log in and join in with the ongoing chats.
All you need to do is launch the application with the link at the top of the page and log in. You might well need to register to get into some of the webcam rooms, so please take the time to do so. Don't worry, it's free!
You can log in as a guest if you want to have a quick look at our chat rooms, you will be able to chat and also private message people as a guest, so this would be the ideal way to check out our chat before you register.
Let us and other people know about your experiences?
So World of Chat has now launched a new chat version for such owners. Please also let people know about our application by Facebook liking up or sharing our site, as the more people in the rooms the more fun it is for everyone.
Please also use Facebook, Twitter, or Google chat on this page, to share our Android application with other users.
Please take advantage of our Android app.
We have recently created our own app that is now in the Google game store so you can get an icon on your tablet or phone, which will make it a little easier for you to access the chat rooms, and also takes you directly to the Android page for World of Chat.
Please have a go at installing it and give us a rating and review.
Sadly, our chat doesn't have video chat facilities anymore. We did in the past offer this option. However, most conversations online tend to be mainly on text chat now. We offer specific group chats, with some features that allow members to upload photos and videos onto their profile via whatever device they are using.
The main devices people use now are mobile phones, tablet devices, or PCs or a laptop, but the mobile is the biggest communication device these modern days, surpassing the desktop PC or laptops.
The people who enjoy our chat-room are usually people who grew up using IRC, ICQ, AOL instant messenger,