Free Android Chat Rooms
If you are wanting to use Android device free chat rooms then please use the below login box, there are many chat apps out there, World of Chat is a annonamouse website you can use just via your web browser.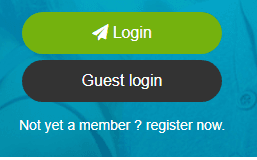 VIDEO AND WEBCAM CHAT PLEASE READ THE PAGE?
If you are wanting to webcam chat or video chat with your Android device then please read down to the end of this page, as it is possible to do, however it does depend on what device you have and how big your device screen is.
You can use the android app we have now and check out the chat room categories here
If you are the brand new owner of a device that runs Android you might well know how hard it is to find decent chat rooms to access with your tablet or phone. Often some of the apps that you download are clumsy are just not user-friendly.
You don't need to install anything you can access our chat from your browser, via Google Chrome or Firefox or Internet Explorer is best, to run our chat rooms at World of Chat and you don't need an app just log in and join in with the on-going chats.
All you need to do is launch the application with the link at the top of the page and log in, you might well need to register to get into some of the webcam rooms, so please take the time to do so, don't worry it's free!
You can log in as a guest if you just want to have a quick look at our chat rooms, you will be able to chat and also private message people as a guest, so this would be the ideal way to check out our chat before you register.
Let us and other people know about your experiences?
So World of Chat has now launched a new chat version for such owners, please also let people know about our application by Facebook liking up or sharing our site, as the more people in the rooms the more fun it is for everyone.
Please also Facebook like twitter or google plus one this page, to share our Android application with other users.
Take advantage of our Android app.
We have recently created our own app that is now in the Google play store so you can get an icon on your tablet or phone, which will just make it a little easier for you to access the chat rooms, also takes you directly to the Android page for World of Chat.
Please have a go at installing it and give us a rating and review.
Video and webcams with your Android device.
So if you are wanting to try to webcam chat with your device you can do it, you will need to install a different browser to the default Chrome browser most Android phones have.
If you go to the Google play store and search for the Puffin web browser and install this, you should get a new icon on your device then launch Puffin and come back to the World of Chat website and enter into the chat rooms, you should be able to view people's webcams and also enable your own.
This works fine on some devices however on the smaller screen devices you will find this is hard to use, so you will have to use the non-flash version of the chat room, which is provided by the link at the top of this page and also via the World of Chat Android app.