Enter the chat room.
You can access the internet chat rooms with the links below, and click the appropriate picture for the device you are using, the left is for desktop users and the right icon is for mobile users.
Please bear in mind the full-screen chat doesn't work so well on iPad or mobile.
I am rebuilding the site with a new theme as you can see it will take ages to get back to normal but at least it's working for now.
You will need to re-register first there is an option to go to the signup form in the chat rooms or you can go to this link here
Register a username and a password and then use this to get into the chat rooms themselves, if you can't get in clear your cache, or try an incognito window, you should get in as it works.
When you sign up it will not TAKE you into the chat rooms, you have to go there afterward and use your username and password you have just registered with the sign-up page.
You would get a profile when you register with World of Chat, which you can alter and put some basic details about yourself, which is better than the 123 Flash chat profiles we had before.
Why the change to the chat rooms?
123 Flash chat is no more they have gone out of business there will be no support for any of their software, which means World of Chat was dead in the water, as if anything went wrong we couldn't get it fixed EVER. I used to know a few people there but all have left and told me flash chat will not be returning.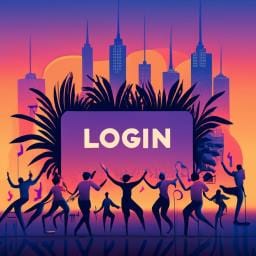 We had added many rooms to our network, you wan enter with your desktop computer or your phone, all of the chats are text message chats no voice of webcam chat at the moment.
Android devices chat World of chat now supports Android, so if you have a pad, mobile device, or tablet please try our free Android version.
Mobile phone chat room If you are out and about and can't get enough of our chat then try our mobile version, it should work on most mobile phones including UK and USA.
Ipad tablet chat rooms If you have a flash new Ipad then you can still chat with us, just try our World of Chat Ipad app.
Asian and Pakistani chat rooms – If you are looking to meet like-minded people from this culture then you can access the chat rooms and join
Depression and Anxiety chat room – If you need some support with depression or anxiety please join the chat, if you think you can support others or need help.
University and College student chat room – If you are looking to connect with other students, or just wish to talk about previous university experiences please join our chat.
Silver Surfer and senior chat room – This page takes you to the silver surfer and senior chat rooms login page and details
Black chat rooms – This page is for people who are looking for people from their own culture to mix with, however, anyone is welcome in this chat room, just because the name doesn't mean others are not allowed
English football chat rooms – A place for English football fans to banter and chat about football/soccer.
Learn English Language chat rooms – If you are looking for a chat room to practice and learn English, please join the English language room.
Gay and Lesbian chat room – Our new room is a gay and lesbian chat room, I hope people join the new room and enjoy it.
Random chat rooms – A place to chat to other random people in our stranger or random chat
Dementia chat rooms – A new room we create for people who have problems with dementia and want to use chat rooms to keep their mind moving.
Chat room Announcements and communication channels
If you want to know how to set up your own chat site or how chat rooms work, please check out this article, You can also check out our free chat guide here.
If you want to make this chat room better you have to spread the word about https://www.worldofchat.co.uk and put the web address on as many sites as you can. Or use one of the share buttons and share us over Facebook, Twitter, and other social media. We also have articles about 123 flash chat software here.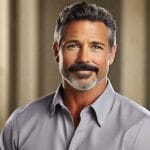 As a seasoned veteran of the online chat world, I have been at the helm of my chat room site for over two decades. My journey began at the dawn of internet communication, and since then, I've dedicated myself to creating a space where conversations flow freely and friendships flourish.
Over the years, I've witnessed the ebb and flow of trends, watched technologies evolve, and have continuously adapted to ensure that my site remains a relevant and welcoming destination for dialogue. My commitment to maintaining an up-to-date and user-friendly platform has been unwavering.