Flash chat rooms for video and webcams.
You can access the chat rooms with the links below, click the appropriate picture for the device you are using, left is desktop users and the right icon is for mobile users.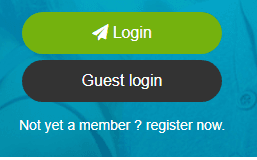 Please bear in mind the full-screen chat doesn't work so well on iPad or mobile.
I am rebuilding the site with a new theme as you can see it will take ages to get back to normal but least it's working for now.
You will need to re-register first there is an option to go to the sign up from the chat rooms or you can go to this link here
Register a username and a password and then use this to get into the chat rooms themselves, if you can't get in clear your cache or try an incognito window, you should get in as it works.
When you sign up it will not TAKE you into the chat rooms, you have to go there afterwards and use your username and password you have just registered with the sign-up page.
You would get a profile when you register with World of Chat, which you can alter and put some basic details about yourself, which is better than the 123 Flash chat profiles we had before.
Why the change to the chat rooms?
123 Flash chat is no more they have gone out of business there will be no support for any of their software, which means World of Chat was dead in the water, as if anything went wrong we couldn't get it fixed EVER. I used to know a few people there but all have left and told me flash chat will not be returning.
Android devices chat World of chat now supports Android, so if you have a pad, mobile device or tablet please try our free Android version.
Mobile phone chat room If you are out and about and can't get enough of our chat then try our mobile version, it should work on most mobile phones including UK and USA.
Ipad tablet chat rooms If you have a flash new Ipad then you can still chat with us, just try our World of Chat Ipad app.
Chat room Announcements
If you want to make this chat room better you have to spread the word about http://worldofchat.co.uk and put the web address on as many sites as you can. Or use one of the share buttons and share us over Facebook, Twitter, and other social media.