The Pros and Cons of Free Chat Rooms: Is Free Really Better?
With the new addition of Facebook and Twitter, free chat rooms do seem to have become old hat now, as people prefer social media over chatting online with strangers these days. I think mainly because social media are something you can come back to later, whereas chat rooms are live media you have to be there, or miss out on what's being said.
Do chatrooms still exist?
Very much that chat rooms I think will always exist. However, it does seem adult chat rooms and sex chats are more popular than general chat rooms in most freechat websites, which is kind of sad as they are fun to use and a good way to meet new people at one time. if you are curious about what a chat room is please check out our article.
With new smartphones, such as phones and Android, instant messaging and photo sharing are still very popular. However, most people use apps now. Web chat isn't as popular.
There are very few UK or England-based free chat sites that have local rooms for people in the United Kingdom, Scotland and Wales. Most seem to be based in the United States or even India.
Most of these sites welcome people of any age, and registration is free. Members are given many different features depending on the platform they use.
It is fair to say people use more than one app to meet friends of many ages, but they welcome anyone. They are all very popular in the United Kingdom and the United States.
Are chat rooms dead?
The days of Microsoft chat, where even hundreds of thousands of people were online in text chat, was over 10 years ago, so in a sense, they are dead. It has moved more towards video chat and live streaming video now, even more so for women who have realized they can monetise their looks and earn money just talking on a live video stream via their smartphone. Plus, it's hard to find new sites and chat services while searching on Google.
Plus, back then people used their desktop computer to chat. It is all about smart phones now. Everyone has an iPhone or android phone. If your chat site is not mobile friendly, then your site is not going to succeed.
I have gone into some of the histories of chat on this page here in more depth as I go over some of this down this page.
They will always be around, but their popularity will never go back to where it was before. Most chats now seem to revolve around video chat or voice chat.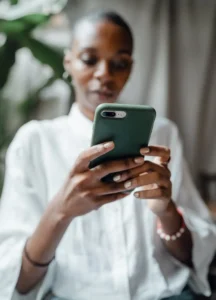 Where can I chat with singles for free?
Well, there are more options for people to meet and chat with others than ever. In fact, the sheer amount of choice makes it hard. Most people use Apps now. People have moved off their desktop computers onto tablets and using their mobile phones. Apps make things easier, so people use apps like Bumble, and Tinder, which are dating apps, but still, use these to chat with people.
People even use Facebook and Instagram, which were not initially made for people to meet others, share photos, and join groups. It is interesting how things change.
The first chat site I used
With the closure of Msn chat, chat rooms have slowly started to disappear. Msn did have thousands of people online at one time and it was the top site and amazing. It was also free. Unfortunately, it was closed due to fears about children chatting online.
MSN Messenger and Yahoo closed their chatroom.
Msn slowly withdrew their public free chatrooms, then went on to slowly withdraw them from their Msn communities section and finally followed by their Msn Messenger, which was replaced by Skype. this was a mistake though, as Skype is good for making voice and for video call. However, it's not good for meeting new people and text-based conversation.
However, the software they used to create their chatrooms lives on, at buzzen.com, so you might want to check that out.
Ukchatterbox closes their rooms also.
In fact, in 2013- 2014, even more websites that we're catering to chatters closed. Yahoo chat finally closed its doors to users, and UKchatterbox has disappeared and doesn't seem to load anymore. However, it did say it would return to service soon. In its wake, ukchatters.com appeared.
When Msn chat closed, then this gave the chance for a lot of chatroom owners to try to accommodate these people. Unfortunately, that doesn't seem to have worked. While there are many free chat sites, most of them are of poor quality and have no moderation. Free chatting can come at a cost to the quality of the website.
It has been re-launched under a new website with a very similar name, still poor quality but does have many users.
Low-quality chats like Chat Avenue get more users.
There are too many to name but Chat Avenue seems to be one of the worst offenders. However, they do have lots of people within their rooms, so this is an attraction for most anonymous users, as most want to chat and flirt.
A lot of websites that claim to have free chat rooms don't have them at all. In fact, 9 sites out of 10 say they have chat rooms to attract people to their sites. This seems to be a favourite tactic of dating websites, trying to get people to sign up so they can try to persuade people to give money to them. This is misleading and frustrating.
People tend to be attracted to the main sites on the net now, either the top providers like Lycos or Chat Avenue or the sites that top the search engines. It's a shame people don't shop around as there are obviously better sites out there.
In fact, chat-avenue was involved with a live UK TV program where their chat rooms were being used by podophiles to groom underage girls, but are more popular than ever.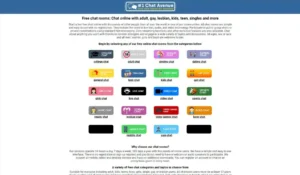 Do AOL chat rooms still exist?
In one word, no because AOL as an internet service provider doesn't exist, they used to own AOL messenger too, which was very popular in the 1990s but is now defunct.
AOL will always be remembered for AOL messenger and having to use a terrible browser to access it.
What is better than chatiw and chatib?
These two sites appeared some time ago. They are of poor quality but have 1000s of users. They mainly serve 1 to 1 chat rather than chat rooms. chatib doesn't work properly and is full of ads, you just pick a nickname and your area, and age and login. It's full of spam robots who constantly message you. These are basically called stranger chat sites, where anonamous users can login.
It's not really a community website, its functionality is limited, and it does have an app for iPad and iPhone, but it doesn't work well.
The Chatiws chat site is still live but does not let users login anymore, as it has been taken out by Google AdSense, even since the Police warning.
Will the World of Chat Always be a Free Chat-Room?
World of Chat has worked really hard to accommodate people and give people what they want chat-wise. We are also safe as we are fully moderated, we have come a long way and still have a long way to go, but there will always be a free chat room and we hope our quality will show through in the end.
So, yes, World of Chat will always be free. Our aim is to be the number 1 chat room on the net. Let's hope we get there!
If you have an interest in finding out how chat rooms work, or setting up your own, please see us how chat rooms work article.
You can find out more about the future of chat here as it seems more sites are moving towards voice and webcam chat. In fact, the video and audio chat scene is far larger than the old skool chat sites.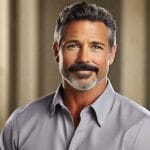 As a seasoned veteran of the online chat world, I have been at the helm of my chat room site for over two decades. My journey began at the dawn of internet communication, and since then, I've dedicated myself to creating a space where conversations flow freely and friendships flourish.
Over the years, I've witnessed the ebb and flow of trends, watched technologies evolve, and have continuously adapted to ensure that my site remains a relevant and welcoming destination for dialogue. My commitment to maintaining an up-to-date and user-friendly platform has been unwavering.