Barnsley Chat Rooms – Where Boring People Go To Chat
What is the purpose of the Barnsley chatrooms?
The Barnsley Chat Rooms are an excellent chatroom provided by World of Chat, a prominent UK-based platform, serving as a fantastic site for fostering relationship growth. This virtual chat room is a platform for people to connect with each other, share experiences, build friendships, and establish relationships while engaging in meaningful conversations. It serves as a live hub for guys, girls, singles, and friends to converse and build bonds. A wide range of chatters, including men, women, and couples from the northern area of Barnsley and beyond, gather here, making it a lively and diverse community. No longer limited to just finding love or going on a single date, you may also find someone to chat to and discuss various topics with—from local interests to worldwide events. The purpose of the Barnsley Chat Rooms is to provide a safe and secure environment for open dialogue, fostering stronger relationships among its members.
World of Chat, a platform where you can talk to people from all walks of life, has been providing a free chatting solution for over 10 years. We have rooms for people all over England, Scotland, and Wales, welcoming everyone from friends to singles to meet and interact.
Who is allowed to use the Barnsley chatroom?
The Barnsley chat rooms are open to anyone who is over the age of 18. This includes people from all walks of life, from all countries, and from all backgrounds — solidifying its reputation as an inclusive global community. Regardless of their gender, race, religion, or sexual orientation, everyone finds a space in this vibrant chat room. Whether you're interested in fun, friendly chatters, or seeking a potential partner from Barnsley, this online space welcomes all guys, girls, adults, and singles with equal warmth.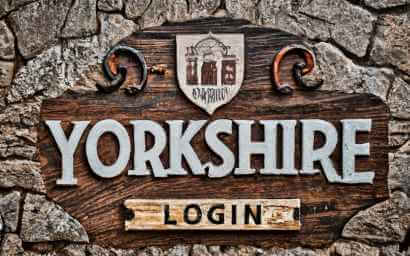 Nestled within the northern part of the UK, Barnsley is a town in South Yorkshire which lies north of Sheffield, south of Leeds, and West of Doncaster on the river Dearne. Historically a part of the West Riding of Yorkshire, Barnsley is notable as a former industrial town centered on coal mining and glassmaking. The conversations in our chat room often revolve around these unique aspects of Barnsley, catalysing community bonding and promoting friendship among local and international users.
More about Barnsley
Barnsley has a tradition of brass bands, originally created as social clubs for its mining communities, the most famous of which is the Grimethorpe Colliery band featured in the film, Brassed Off, starring Ewan McGregor and the late Pete Postlethwaite. Conversations and chatters in the online chat room often passionately discuss the local arts and music scene, forging deeper connections and shared appreciation among the members.
Ken Loach's film, Kes, also featured several villages in Barnsley, including Lundwood and Monk Bretton, and employed local actors like Brian Glover. Other famous sons and daughters of Barnsley include Michael Parkinson, Mick McCarthy, 'Dickie' Bird, John Duttine, Charlie Williams, Harry Worth, Arthur Scargill, Ian McMillan, Katherine Kelly, Jenni Murray, and Darren Gough. Our chatters take pride in these local legends, often leading to engaging discussions and shared trivia in the chat room conversations.
The bands Saxon and The Danse Society also hail from Barnsley. In the Barnsley chat room, you will meet a community of people living within and beyond Barnsley's borders, including those from Rotherham, Athersley, Birdwell, Dodworth, Goldthorpe, Oakwell, Pogmore, Tankersley, Thurgoland, Wombwell, and Worsbrough Dale amongst others. The town's international friendships are reflected in its pairings with Schwabisch Gmund (Germany) and Horlivka (Ukraine).
Barnsley also fields a football team, which has had its highs and lows over the years. Known as the Tykes, they count Darren Gough and Dickie Bird among their most famed supporters. Members of our chat community enthusiastically analyse games and share predictions, adding a sporting edge to the conversation.
However, one must always be vigilant while enjoying these online spaces. Beware of websites like Chatiw which can pose certain risks and can be dangerous to use. While we encourage open conversations and friendship, it's important to remember that there can also be a condition known as chatroom addiction, which can be harmful to users.
Barnsley free Chat Rooms embrace myriad localities within its fold, including Athersley, Birdwell, Dodworth, Goldthorpe, Oakwell, Pogmore, Tankersley, Thurgoland, Wombwell, and Worsbrough Dale. This interconnectedness serves as a testament to our diverse and inclusive community.
We also host South Yorkshire chat, Sheffield chat, Doncaster chat, and Rotherham chat, providing more opportunities for connection and interaction beyond the northern confines of Barnsley. An enriching experience awaits as you dive into these dynamic conversations!
If you want to learn more about the dangers of chatrooms and also be carful of websites like Chatiw which can be dangerous to use, and Chatiw also has a police warning.
There is also a condition known as chatroom addiction which can be harmful to users
Which County is Barnsley in?
Other nearby cities
Sheffield chat, Doncaster chat, Rotherham chat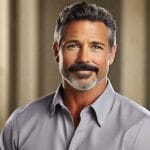 As a seasoned veteran of the online chat world, I have been at the helm of my chat room site for over two decades. My journey began at the dawn of internet communication, and since then, I've dedicated myself to creating a space where conversations flow freely and friendships flourish.
Over the years, I've witnessed the ebb and flow of trends, watched technologies evolve, and have continuously adapted to ensure that my site remains a relevant and welcoming destination for dialogue. My commitment to maintaining an up-to-date and user-friendly platform has been unwavering.