Police Issue Warning Regarding ChatiW.com and ChatiB Chat Rooms
Please report Chatiw.uk if you have experienced any disturbance. See the bottom of the post, especially if your a victim of anyone from this website.
Totally unmoderated free chat room, which is open to abuse, without registration.
Free website and chat app which allows strangers and even kids to chat.
Chatib and Chatiw are both on the same network of sites.
Both websites are listed on police websites as a warning to parents.
The site should be de-indexed from search, and closed down with the owner facing charges.
Chatiw and Chatib are basically the same web site with different layouts.
Addressing Changes and Ongoing Concerns in Chatroom Safety and User Anonymity, update November 2023
The site Chatiw chat was closed but is back up and working again, update 27/9/23. As of around the 10th of November, there have been significant changes to the chatroom's functionality. In an effort to curb abusive usernames, all male users are now assigned a generic username followed by a number, such as man12133, and all female users are similarly labelled, like woman1234. This measure aims to mitigate the visibility of offensive usernames. However, new site entrants initially display their chosen usernames, and a user's actual username becomes visible once they reply to a message. While this update does obscure potentially abusive usernames at first glance, it doesn't fully resolve the issue. Users can still encounter offensive names once direct messaging begins, potentially revealing disturbing identities behind seemingly innocuous labels like man1212. This change, while a step forward, still leaves room for unwanted exposure to inappropriate or predatory behaviour.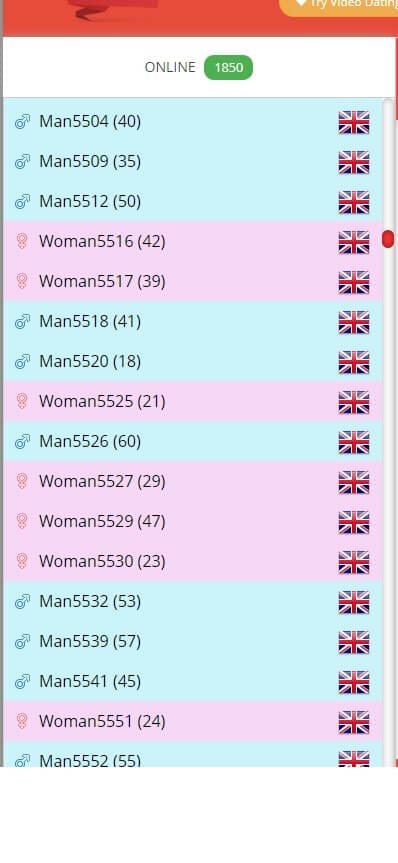 I am beyond vehement in my frustration at chatiw mobile and desktop being restored. It's a total disgrace that this site has not been closed down. Despite its anonymous nature, it is all working again. I am just perplexed about how they have managed to get it back up, messaging and running again. With so many different URLs, it's confusing to track the sites. This website has many websites in many different countries, thus having different website URLs not just in English-speaking countries but all over the world. Here is a recent screenshot I captured on 30-9-2023.
The Adverts are back on chat iw and the chatbot spam issue, so either the owner got a new AdSense account, got his block removed, or just changing the url has enabled the ads to be enabled.
Either way, it's pretty poor from Google who are still financing this shocking site, so you will be wondering if anything has changed? NO, there are still people seemingly trading these illegal images openly.
Websites added to list of warning sites by Police
It is rare for the police to list websites by name on their website. On the list are a few sites I do not know. Here is the list
Whatsapp
Facebook
Instagram
Kik
Grindr
ChatIW
ChatIB
Chatango
HiFive
Qeep
You can visit the North Yorkshire police page and source of this information here, however, I am glad they have done this it highlights what I have been saying for years that these chat apps can be dangerous.
Please tell me more about Chati-W?
This Chatiw service appeared in 2010 and was a good place for singles to meet other singles and was a great help to find new friends. It was different as it wasn't the traditional chat site layout. I have seen this kind of service before. Many years ago, it was similar to an instant messenger setup with people's names.
It had many different domains for each country, so people from their country could try to find local men or women to singles chat with.
This enables you to chat free online. At first, it was good men and women could even find love on this site. It was that good.
You click the notification to read the message and speak to them directly, then you get a notification of the message, and you think that the person they message will see their message.
Being a responsible chatroom website owner, I understand managing a chat room with an ocean of users can be a bit cumbersome. However, Chatiw takes it to a different level; it is totally unmoderated. This absence of any sort of censure turns it into a wild west of chat rooms, where people of any age, even children, can enter into communication with anyone else who messages them online. There is an 18-year-old age limit on a drop-down box, but since there is no enforcement, it's logically pointless. The lack of fancy features and the absence of a friends or favorites list is disappointing.
Without the necessary knowledge and experience to safely navigate the site, especially for underage users, it can be quite a risky endeavour to engage in conversations on this platform due to its potential dangerous outcomes. Allowing users to moderate the chat room for you is not a reliable way of making your website safe and secure, much like Chatroulette, where the randomness could lead to an unpredictable mix of adults and children. While this international mingling is not the end of the world, as most people are able to have a normal conversation online, we also have to realise that some people will take advantage of this setup and use it to suit their own needs, like turning innocent webcam use to more sinister objectives.
This website did have an app, too but please be carful if you download chatiw app onto your phone.
Safety and Security on Chatiw
The website currently sits at the top of Google, which I assure you is not easy to do, especially among all the international chat rooms sites. This is how websites like this acquire their users. Not only that, but Google also pays them to run their ads, which provide the websites' revenue. It's nice to see that as of July 2023, the ad revenue for these chatrooms has been removed.
Tracing its roots back to the earlier days of chatroulette and other webcam-based platforms, the site has been running for well over 10 years now. Initially, I used it myself off and on, and it was a good chatting site. It quickly gained popularity and a large number of users, thousands each day from international regions. In fact, the website owner is turning over a good $10,000 a month in revenue, which may well shock some people. If you mentally added that up over ten years, I'm sure your chair would start feeling uncomfortable.
You may have seen Channel 4's documentary about Chat Avenue, another one of the warning chat rooms sites, documentary about Chat Avenue which is also on the list of warning chat sites; Chatiw is likely to get its own series at this rate; I found the series interesting because I remember having a conversation with the owner of Chat Avenue, who was not bothered in the least. While I don't know the owner of Chatiw, I get the same feeling.
Chatiw isn't strictly a traditional chat room, like Chatroulette or even webcam-based platforms. There is no registration process, so there are no real profiles and no information is gathered. It doesn't have any features other than a chat option.
Features of Chatiw.
You enter a username, select your local area from the drop-down menu along with your age, and there are a few filters, and the ability to send images. It's all pretty seamless, much like the simplicity of chatroulette, and you can access it via your mobile phone and be online in seconds, chatting for free.
It's important to note that, usually, before engaging in any activities on chat rooms sites, it's crucial to ensure that you have completed the registration process. However, this site has no such process, and let's face it, every person has a mobile phone these days.
However, in the last few years, this website has really turned into a sinister place to chat, loaded with scammers, fake bots, and people trading images through their webcam, just like the darker sides of Chatroulette. I am not going to mention the "P" word, as I don't want my site associated with this.
If you look at the reviews on the website, some of them are pretty spicy, but it is a popular website for people to chat and flirt, much like the allure of chat rooms sites and the anonymity it offers.
As singles, we may find it fun to chat here without the skills to be able to navigate such a dangerous site, much like navigating the randomness of Chatroulette, but we must always remember to be aware of the potential risks that come with using the internet.
However, I have reported this site myself to Google and the Internet Watch Foundation, and to date, nothing has happened. I am sure there are wheels turning in the background, but we need more people to come forward with their bad experiences.
I do not enjoy reporting fellow chat website owners to the authorities, as I know running a popular website like chat rooms sites and Chatroulette can be hard, but there are so many issues that have been left unaddressed for so many years, it's not acceptable to run a website so badly, which can also cause danger and illegal activity.
The images I've collected, which are pictures featuring various usernames and chat rooms features, stem from my rigorous exploration of the site. I have around 10 of these, forming a sort of college that reflects the site's user base and activity.
The more people that report on this website, the better. Such action contributes to a database that can help the police manage this kind of behavior. I even know the name of the owner of this website. I've come across it on the registration pages, so I'm sure that information is available to the police as well.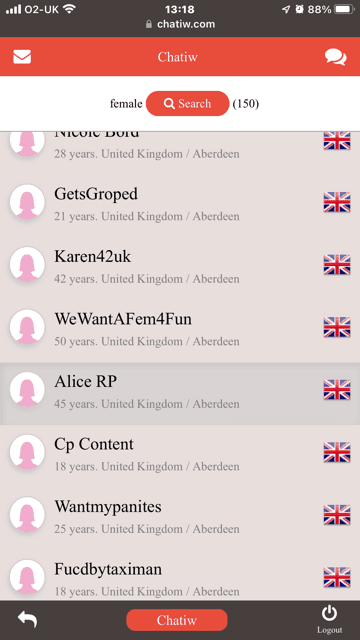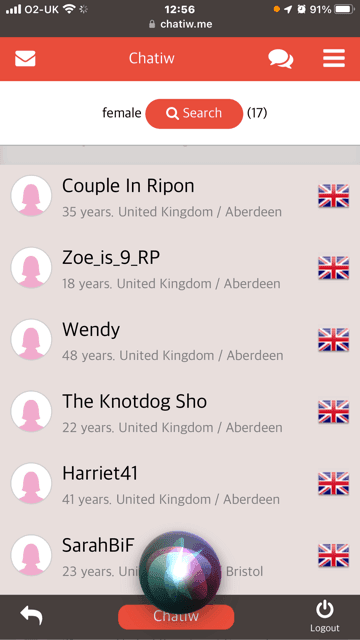 Reporting and Addressing Concerns with the Chat Website
The importance of reporting any suspicious or harmful activity on this chat website cannot be overstated. If you have any information about the site's operations or have been a victim of scams, blackmail, or unwanted image sharing through its web chat, your report can make a significant difference.
For Victims: If you've encountered any form of abuse or scam, it's crucial not to remain silent. Inform your family and friends about the site's risks and consider seeking legal assistance if you're trying to recover funds.
Reporting Mechanisms:

General Reports: You can report any website, not just chatiw or chatib chatrooms, using these links.
Specific Incidents: If you've had any suspicious interactions on the chat site, report them anonymously through the Internet Watch Foundation.
Crimestoppers: For anonymous reporting, contact Crimestoppers.
Direct Police Contact: If necessary, you can call the police at 101. Note that this requires providing personal details, which may not be comfortable for everyone.

Read User Reviews: Gain insights from others' experiences by reading reviews here.
Avoid Direct Confrontation: While it's natural to want to take action, please refrain from directly contacting the site's owner or engaging in any form of vigilantism. These matters are best left to the authorities.
Educational Resources: For more information on the dangers associated with chat rooms and how to navigate them safely, please read our detailed article here.
Remember, every report contributes to a safer online environment and helps in taking necessary actions against such sites. Your vigilance and proactive approach can help protect others in the online community.
Other frequently asked questions
What do you do if you get banned from these sites?
Help ive been banned is a question I see a lot normally most bans only last 24 hours on chatiw and chatib but if you need to get back on use your mobile phone network instead of your home wireless internet this will rotate your IP address and should get you back chatting
Will Support help me get unbanned?
If you need help with getting banned, don't expect support to help you. You are causing so much trouble. You are banned. They are not going to solve it for you. No ban is for life. It will be lifted eventually. Also, try incognito if changing your Ip address doesn't work. It's actually quite rare to get banned there anyhow.
Can Chatiw and Chatib track users and me?
Its unlikely they can track you as the site has so many users, there would be a small window where peoples IP addresses would be stored
Why is chatiw always down or not working, or has it been closed?
The site is always being attacked and taken down. Also, the site is very popular, so the number of users is hard to manage on one site. The rooms have also had their ad revenue taken away, which maybe a factor.
Chatiw did seem to be closed for a period of around 4 months, I am not sure why but it has now come back live.
Is it safe to chat on Chatiw and Chatib?
The short answer is no, these websites have been highlighted by the police as posing a potential danger to users who use this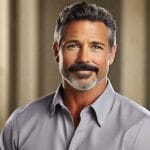 As a seasoned veteran of the online chat world, I have been at the helm of my chat room site for over two decades. My journey began at the dawn of internet communication, and since then, I've dedicated myself to creating a space where conversations flow freely and friendships flourish.
Over the years, I've witnessed the ebb and flow of trends, watched technologies evolve, and have continuously adapted to ensure that my site remains a relevant and welcoming destination for dialogue. My commitment to maintaining an up-to-date and user-friendly platform has been unwavering.