Chat Room Specifications for World of Chat
World of chat – is on a VPS server for speed as shared hosting cannot handle the chat script. This highly efficient computer network system ensures a seamless service interaction for our valued users. The chat platform is essentially a web-based social media space for people to connect through both audio and video communication.
With some added scripts to it, to add more functionality, the chat is regularly updated around 4 or 5 times a year. We are always working on updating our system network to remain at the forefront of this rapidly evolving media platform.
I have been working in web design for over 10 years and have had this website for longer than that. The site at one time was very popular, but due to illness, I was unable to keep it going and its popularity waned. However, online chat, once a revolution in social interaction over computer networks.
However online chat is no where near as popular as it once was, more about the history of chat here.
At the start, we used 123 Flash chat
When I first started the website, there was some new software called 123 flash chat and it was very expensive, but I saved up and purchased the application and got it on my site. This video and audio chat service was an excellent addition to our platform.
World of chat was very much flash-based, using 123 Flash chat until they went bust. We were one of the first internet chat rooms to use their software and I had some good times working with them. I am saddened that they went bust with no communication with their customers, the chat industry and social media network moved on quickly.
That being said, Flash is no longer supported by browsers anymore, so it would not have been a good long term solution anyhow. Its decline prompted us to look for web-based platforms that could offer a reliable service.
Moved onto Cody Chat
Actually, finding new software after 123 Flash chat went bust was not easy at all. Most chat software is very basic, with very basic messaging systems, and very few options both for the user and for the administration of the website. If you want to, read my review of our new platform, Cody chat you can do so here.
We now use Cody chat, which is a really lightweight PHP based chat script, which can be customised more about the customisations here. In order to adapt to the lessening demand for chat room software, we had to adapt and revamp our system.
Flash chat was pathetic on a mobile and was only a good experience on a desktop PC, but more people use their mobile phones to access the internet than desktop PCs now, so we now have an iPhone chat room that people can actually use on their phone, thanks to the new web-based platform we've implemented.
The beauty of Cody chat is the way you can send messages to people just like in other social networks. The interface makes it easy to switch between windows. On the previous software, you were not able to send a message to lots of users at one time, you had to go to a totally new tab to switch between conversations, which was very clunky.
You can also have a friends list on Cody chat. There are groups there and the ability to share images, discuss subjects in the main room or chat to each other 1 to 1 in person, all of which make this software perfect to create an online community and connect with others. Just like on any other major social media platform, the interaction here is almost as good.
We have full IP logs via this site and we can ban your IP address or your nickname if we need to. If you don't like the idea of us seeing your IP address when you log in to our web-based service, then don't log onto our platform.
We also have full chat logs on here, even the 1 to 1 conversation. This ensures maximum security for all users across our network.
The world of chat is fully monitored as we can monitor all the rooms at the same time on our computer system and also monitor incoming traffic. We do not have to be visible while doing this. This is to protect our users and we feel we have created a very secure environment for people to chat. Chat rooms have changed, so the technology to run chat rooms has also changed and is geared towards chat room safety.
You can find out more about how chat will evolve here. As we strive towards creating a top-rate social, audio and video network, we're excited about the future of our platform.
Some popular FAQ questions
Where do chat rooms get their specifications from?
Chat rooms get their specifications from a variety of sources. Depending on the type of chat room, the specifications may come from the chat room's creator, the platform it is hosted on, or the users themselves. When a chat room is created by an individual or organization, they will decide what type of chat room it will be, the rules and regulations, and the overall atmosphere of the chat room.
Where do chat rooms get their software from?
Chat rooms get their software from a variety of sources. The most common source of chat room software is from third-party vendors. These vendors typically offer a variety of chat room software packages that can be customized to meet the needs of the chat room. Its pretty hard to find good software now especially video chat software or chat roullete style desktop applications, so if you wish to make some money you may consider this
Where do chat rooms get their hosting from?
Chat rooms are hosted on a variety of different platforms, depending on the type of chat room and the purpose of the chat. For example, many chat rooms are hosted on instant messaging services such as Skype, Yahoo Messenger, Google Hangouts, and AIM. These services provide users with an easy way to communicate with each other in real-time, and they are often used for casual conversations.
What kind of laws do you need to follow to setup your own chat room?
There are no laws stopping anyone from setting up their own chat site, providing you are not creating a site which subject is against the law.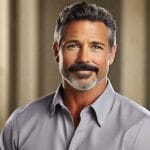 As a seasoned veteran of the online chat world, I have been at the helm of my chat room site for over two decades. My journey began at the dawn of internet communication, and since then, I've dedicated myself to creating a space where conversations flow freely and friendships flourish.
Over the years, I've witnessed the ebb and flow of trends, watched technologies evolve, and have continuously adapted to ensure that my site remains a relevant and welcoming destination for dialogue. My commitment to maintaining an up-to-date and user-friendly platform has been unwavering.