123 Flash chat GONE OUT OF BUSINESS no technical support.
Update 2021-2023 is ongoing.
YES THIS COMPANY NO LONGER EXISTS
Please DO NOT buy this software, the company that originally made this software 123 flashchat has gone out of business, if you buy this now you are essentially buying cracked software, which is against the law, many of the people selling this software pretend to be the actual developer.
If you want to use Chat software use Cody chat instead, you can find out more here, not only is it cheaper its a better mobile solution and a good flash chat alternative, for your web site.
It is basically a scam, so please find something like Cody chat to use instead.
There are many places you can still download this and from the title of this website 123flashchat.net is still selling the software and service, this website is fake and not the original creator of this software which had the url title .com, they are just impersonating them, you should notice the demo doesn't work, you can find out by checking out their reviews most of them are terrible.
You can find a reviews of the products on both websites the original and the fake here on trust pilot, none of them are good reviews, the fake website even a seem to have a live sales team where you can ask questions but just takes you to a form to fill out, but the customer support is none existent and the site copywrite says 2018 so well out of date
Since they didn't make it you are buying unsafe software and if you have a problem there isn't any way you are going to get your money back.
What is 123 Flash chats legacy?
123 Flash Chat was real-time chat software that allows users to communicate in a secure, moderated environment.
It was first released in 2003 and was used by over 30,000 websites.
123 FlashChat supported multiple chat rooms, private messaging, and user profiles.
It also offered a variety of features such as avatars, emoticons, and video chat.
The software was used by businesses, schools, and other organizations to facilitate online meetings, conferences, and other events.
It was a superb chat server it was ahead of its time technology wise, the software was flexible had a great interface for users and admin and was fast it could handle a lot of traffic and user connections, however the chat world changes very quickly there were flash chat alternatives, but the problem was long term flash was being phased out of the internet, and TopCmm were caught out, they could not develop a version quick enough that was not reliant on Flash player, also the software was developed with Desktop computers in mind, as more people started to use their mobiles to chat, the software had to change with it, while 123 flash chat's software did have an html5 chat room option the html chat was not a good as good as the flash client version of the software.
The user experience was very good too it was good at user retention and engagement, it was expensive to buy though at that time it was $999
123 Flash chat mobile experience was terrible while it had many different options for desktop users, the mobile users were left with no options, especially when it came to private messaging, you had to open different windows, which was clumsy and you could not see the main chat, while using the private messaging option.
The messaging system was good and even the admin section was good, which has user management and also analytics of how many visitors your chat had, you could add and create new rooms in seconds.
Flash chat also went into the instant messaging market, as there was a 123 Flash messenger too, which I had and was pretty amazing too.
Flash chat was pretty unique company back in the day they sales team were online 24/7 and even had a live video chat room you could go into, they had lots of staff who would do the installation and fixs pretty quickly so the customer service at that time was pretty amazing, I am guessing this cost a lot to run though.
Here is the old website in action and shows the chat room itself
But 123 Flash chat website is live?
Its a fake version and not the original sellers website its just a domain they have bought with 123 flash chat included in the title, its not the original 123 Flash chat`s domain as this was a .com title, and they also copied the layout of the original developer, do not be fooled into thinking this is the original creator of the software.
Why should I not buy it?
It's not safe to use first of all the 123 flash chat client is many years out of date as it stands, which makes it more or less full of holes for hackers to exploit.
Flash player is no longer supported by many browsers anymore anyhow, so it's pointless buying it, there is an HTML5 version but this again is not good to use and not mobile-friendly find another solution, as people wont be able to open your chat page on your website it will show as blank.
If something goes wrong you won't get your money back because you are not dealing with a real company.
Find a better mobile version of chat software, do not buy old outdated software like this.
Below are my previous posts from years ago.
However, I and lots of other 123 Flash Chat Users are left wondering what has happened to the support? and if they are indeed intent on closing down 123 Flash Chat eventually? Well, I did, in fact, contact the chamber of commerce in Hong Kong who send me to a site to check the status of the company TopCMM Software and the company indeed is still active. I noticed about 4 -5 months ago around May time 2015, my tickets were very slow to be replied to and then suddenly just stopped they were not replied to at all, I thought maybe they are on holiday or something but left it longer and nothing, now I have 4 tickets open with varying importance and none replied to.
It seems the site its Facebook page and Twitter page are also not being updated. Also, the live chat is no longer manned I have tried many different times and, if you fill out the live chat form, it just takes you to a form to fill out your email address.
I have asked around and found out that 123 Flash Chat will not be supported anymore, for the time being, I do not know if this is long term or short term, but as far as it goes if you send a ticket as of now to 123 flash chat you won't get a reply. I was wondering if they had indeed gone out of business but it seems not, it seems they have just moved on to other things and have started developing other software.
So it seems it could be the end of an era, I have had 123 flash Chat for nearly 10 years in fact World of Chat was one of their first customers and probably the oldest still using their software. It is also the best chat room software there is, with as they say many 1000s of customers so it really surprises me that they have stopped supporting this. It is unfortunate that in our 10th year it seems to have ended, I hope someone picks up the software and its users and sorts out its issues soon.
Should you buy 123 Flashchat software?
For the time being, I would say not, as it sounds like people are purchasing and not receiving what they pay for. It would be nice if 123 Flash Chat could send us all some clarification as to what is really happening, as we are currently left in limbo, and I have heard some stories of people losing money when trying to purchase 123 Flash Chat. The idea of people paying for hosting or the software and not getting anything for their hard-earned cash leaves a very bad taste in my mouth, as in the past I have lost money in similar ways and it can be really costly to some people's business. There is also the issue of the buy chat credits too, which owes me and other users hard-earned dollars.
What was the financial state of 123 Flash Chat prior to its closure?
Prior to its closure, the financial state of 123 Flash Chat was relatively strong. The company had been in business for over 10 years and had established itself as a reliable provider of online chat solutions. In terms of revenue, 123 Flash Chat had a steady stream of income from its customers. This was generated from the sale of licenses for its software, as well as from the sale of additional services such as hosting, customization, and support.
How did the closure of 123FlashChat software impact the industry?
The closure of 123 Flash Chat in 2016 had a significant impact on the chat software industry. 123 Flash Chat was one of the most popular and widely used chat software programs available at the time. It was used by millions of businesses and people around the world, both in business and personal settings.
The closure of 123 Flash Chat meant that users had to find alternative solutions for their chat needs.
Did people lose money from the closure of the platform?
For sure some people lost 1000s as the software had a credits system where users created accounts with other websites for example and the webmaster gained a small fee, this was all kept in an account I had around $500 in there, but this was all lost, this happened to many other webmasters too.
The future?
The Flash player is dead. Google officially blocked it on chrome, so no flash on your websites. It said the way flashchat ended, but things moved on quickly. It's more about apps and iPhones and tablet chat apps now. server software is lighter and easier to configure, as communication online constantly evolves.
Vbulletin dead, phpbb dead, Joomla chat dead, video chat killed off by chat roulette,
Woc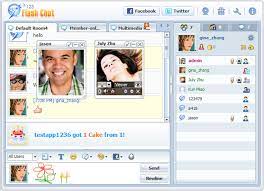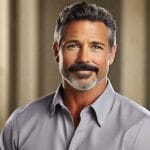 As a seasoned veteran of the online chat world, I have been at the helm of my chat room site for over two decades. My journey began at the dawn of internet communication, and since then, I've dedicated myself to creating a space where conversations flow freely and friendships flourish.
Over the years, I've witnessed the ebb and flow of trends, watched technologies evolve, and have continuously adapted to ensure that my site remains a relevant and welcoming destination for dialogue. My commitment to maintaining an up-to-date and user-friendly platform has been unwavering.