iPod – iPhone chat rooms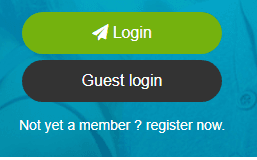 Welcome to World of Chats iPhone and iPod touch chat, there are very few iPhones and iPod touch chat rooms around, and the chat room apps are not that good, you should find our chat further down the page, just click the appropriate link, you might need to zoom in, but it should be full screen when you click the chat.
If you are looking to webcam chat with your iPod or iPhone then read the end of this page to find out how!
Does it work with my iPhone?
I have tested it with the Safari browser on my own iPhone so I know it works, please also try it with other browsers like Firefox or IE if you have any issues. The phones it has been tested with are as follows.
iPhone versions tested on the chat.
iPhone 3 and the 3g version
iPhone 4 and the iPhone 4s
iPhone 5 and the new iPhone 6
iPhone 7 and 7plus
iPhone 8 and 8 plus
iPhone X and XR
iPhone XS and iPhone XS Max
iPhone 11 and iPhone 11 Pro, iPhone 11 pro max
iPhone SE
iPhone 12, Pro, and Pro Max versions
iPhone 13, pro and pro max version
You can find your version via the iPhone chat link.
You will be able to log into the newbies' room and guests rooms but to use the other rooms you will need to Register Click register at top of the page
Links to access the chat rooms
Click the following links to access the chat, they will all open in full-screen mode
iPhone Chat rooms
iPod Touch chat rooms
Why so free chat rooms for iPhone and iPod
Why are there only a few iPhone and iPod chat rooms you might wonder, well that's generally down to flash player not being available for iPhone and iPod touch users, there was supposed to be a planned version, but it's not something that's going to happen soon?
Want to video chat with your iPhone and iPod?
You can now access the chat with your iPhone and video chat with your webcam now, it's pretty simple you just need to now use your Safari browser and install a new browser that supports flash, the one we suggest you try is called Puffin web browser, install this and then access the chat rooms with this browser and you should be able to see webcams and also cam up yourself.