Unlocking the Potential of iPhone Chat Rooms: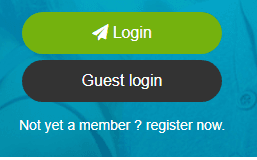 Welcome to World of Chats iPhone and iPod touch chat, there are very few iPhones and iPod touch chat rooms around, and the chat room apps are not that good, you should find our chat further down the page, just click the appropriate link, you might need to zoom in, but it should be full screen when you click the chat.
We hope you love our new site layout and who knows you may even find love online in our very chats.
Does it work with my iPhone?
I have tested it with the Safari browser on my own iPhone so I know it works you do not need to download an app, please also try it with other browsers like Firefox or IE if you have any issues. The phones it has been tested with are as follows. Yes it works with any modern day mobile phone, we even have a room for mobile phone users here.
iPhone versions tested on the chat.
iPhone 3 and the 3g version
iPhone 4 and the iPhone 4s
iPhone 5 and the new iPhone 6
iPhone 7 and 7plus
iPhone 8 and 8 plus
iPhone X and XR
iPhone XS and iPhone XS Max
iPhone 11 and iPhone 11 Pro, iPhone 11 pro max
iPhone SE
iPhone 12, Pro, and Pro Max versions
iPhone 13, pro and pro max version
You can find your version via the iPhone chat link.
You will be able to log into the newbies' room and guests rooms but to use the other rooms you will need to Register Click register at top of the page
Links to access the free chat rooms
Click the following links to access the chat, they will all open in full-screen mode
iPhone Chat rooms
iPod Touch chat rooms
What are iPhone chat rooms?
iPhone chat rooms are online spaces where people can communicate with each other in real-time for free. They are typically hosted on a website or app, and users can join the chat room to talk with other people who are also using the same platform. iPhone chatrooms are a great way for people to connect with each other, regardless of their location, we also provide local chatrooms for people looking for local meetings.
What is the purpose of iPhone chat rooms?
The purpose of iPhone chat rooms is to provide a platform for people to connect and communicate with each chatting in a secure and convenient environment. Chat rooms are a great way for people to stay in touch with friends, family, and even strangers who share similar interests. They are also a great way to meet new people and make new friends. Chat rooms on iPhones are designed to be user-friendly and easy to navigate.
Some singles use them for dating, with people spending more time on their phone, they often use dating apps, but they can quickly become boring or difficult to master, so you can try sites like World of Chats chat room, where we have an area for chatting and also an area for forums and a one to one messenger area, which make ideal places for fellow singles to mingle.
What are the features of iPhone chat rooms?
The main feature is that the new software provides chatters with a mobile friendly interface, via your web browser without you having to visit the app store and download any apps, it is a free site, you can use iPhone, iPad or even the other iPod touch so long as it has a browser, the site doesn't support webcam or video chat at the moment, only on the chat messenger on the toolbar but I have not tested this extensively, you can access the various chat on our main chat page.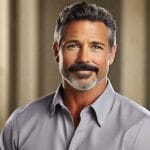 As a seasoned veteran of the online chat world, I have been at the helm of my chat room site for over two decades. My journey began at the dawn of internet communication, and since then, I've dedicated myself to creating a space where conversations flow freely and friendships flourish.
Over the years, I've witnessed the ebb and flow of trends, watched technologies evolve, and have continuously adapted to ensure that my site remains a relevant and welcoming destination for dialogue. My commitment to maintaining an up-to-date and user-friendly platform has been unwavering.