Mobile phone chat rooms.
VIDEO CHAT WITH YOUR MOBILE WITH UK CHATTERS.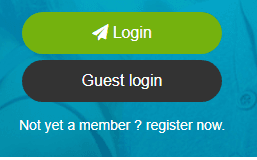 It is possible to video chat with your phone's camera and view other people's webcams with our site, however, you will need to install a different browser if you want to know more about this read down to the end of this page.
With most people having a smartphone these days with access to the internet, it is handy to have a chat room you can access with your mobile phone.
If you find it frustrating to find a site where you can chat using your mobile then you need to look no further, as you can now access our chat rooms at World of chat with your mobile device.
Access to the chat is free, and you don't have to register, you can enter the chat room as a guest if you wish to do so.
However, registration is free and means you can come back with your username and register a password, which will give you access to all rooms, as you can only access limited rooms with a guest account.
Problems with your phone accessing World of Chat?
Please post on our forums if you are having problems with your mobile on our site, as we might be able to advise you on how to access our chat if you're having problems with your phone.
Obviously, I can't guarantee or list all the phones the site will work on, if you have a phone that's reasonably up to date and it has a browser, then you should be able to log in and mix with other chatters problems.
if not then try to install a browser onto your phone and give it a try.
Wanting you use webcams and view cams with your mobile phone?
It is possible but you cannot do it with your default browser, IE Chrome or any of the other non-flash-based browsers won't work, if you do try this make sure you have a big screen on your smartphone as it will just be too small otherwise. Â Your browser is the blue E you click on or the Chrome Icon, which is just a bit of software you use to access the internet, there are lots of different ones you can try.
Follow the steps to webcam chat with your mobile phone.
1) Â Install a flash browser search online for Puffin, or in your app store for your phone, Puffin is the one I used, there is a free version and a paid, I used the free version, it does have a few ads but they are not too bad.
If you can find puffin try searching for Flash web browser, there should be one for your device.
2) Click on the Puffin Icon and then go to the site as normal via worldofchat.co.uk, and click on chat rooms.
3) It should load the chat in normal flash mode and should enable you to enable your cam and also view others.
You could try some other browser that has flash built into it, there are lots let me know if you find one that works well.
If you need help chatting with your mobile ask.
If you are having problems with accessing the chat rooms with your mobile or smartphone then please email us or come into the chat and ask for help