Merseyside Chat Rooms, To Meet New People
Merseyside is a metropolitan county in North West England, with a population of 1.38 million.
Merseyside consists of the metropolitan boroughs of Liverpool, Knowsley, Sefton, St Helens, and Wirral.
The county is named after the River Mersey, which forms its western boundary.
Merseyside is a member of the UK Core Cities Group and is the fifth most populous English county.
The Merseyside Built-up Area, which includes the metropolitan boroughs of Liverpool, Knowsley, Sefton, St Helens, and Wirral, had a population of 1,356,000 in 2011.
The Liverpool urban area is the fifth most populous in England with a population of 816,216.
What are Merseyside chatrooms?
Merseyside chat rooms are online spaces where people from the Merseyside in the United Kingdom (UK) can come together to chat and connect with one another on the World of Chats site. These free chat rooms are often used by people who are looking to make new friends, find support from others who live in the area, or just have a good time chatting with others from the comfort of their own homes. There are a variety of different chat rooms available to users, each with its own unique purpose and focus.
Merseyside is a massive football country with Liverpool and Everton being the big teams there, we have a football room for fans to chat. we have a football chat so any supporter can come online and have some banter, weather your and Everton fan from Goodison park, or a Liverpool fan from Anfield you can join our chat anytime.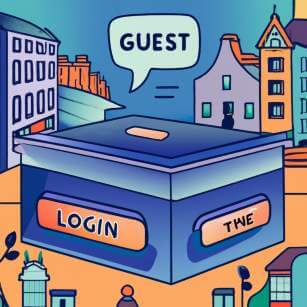 Please also consider using our Depression and anxiety chat rooms
What is the purpose of Merseyside chats?
There are many purposes for Merseyside chat rooms. Some people use them to meet new friends, others use them to find potential dates, and others use them to discuss shared interests. Whatever the purpose, online chatting can be a great free way to connect with people from all over the world. They enable you to meet people from all over the world, please bookmark and share World of Chat web site.
We are not a dating website but chat websites like World of Chat have their own scene and setup, it is possible to find love and dates in a chatroom, but they are mostly for fun and can help you build confidence.
Can chatters remain anonymous in Merseyside chat groups?
Yes, users can remain anonymous in Merseyside chatrooms web site. There are a number of ways to do this, including using a pseudonym or screen name, using a disposable email address, or using a VPN or proxy server. Each of these methods has its own advantages and disadvantages, so it's important to choose the one that's right for you. Pseudonyms and screen names are the most common way to remain anonymous Web sites like World of Chat, can be a great help to anyone trying to meet new men or women, they are great for other singles to meet fellow single people for free as everyone enjoys chatting with others. especially if you don't have time for real life dating, where you maybe have kids or a really tough job, we also have forums or message boards for people who enjoy posting images and messages for people to reply to.
Adjacent counties
Lancashire chat, Greater Manchester chat, Cheshire chat.
Areas and cities of Merseyside
Merseyside is a metropolitan county in North West England, known for its rich cultural heritage and history. Some of the popular areas and cities of Merseyside are:
Liverpool – This is the largest city in Merseyside and is known for its rich history and cultural heritage. It is home to many famous landmarks, such as the Beatles' childhood homes, the Royal Albert Dock, and the famous Cavern Club.
Wirral – This is a peninsula located on the opposite side of the River Mersey from Liverpool. It is known for its scenic coastline, parks, and historic villages.
St Helens – This is a town located in Merseyside and is known for its industrial heritage and history.
Southport – This is a seaside town located in Merseyside and is known for its sandy beaches, Victorian architecture, and amusement parks.
Birkenhead – This is a town located in Merseyside and is known for its maritime history and the Birkenhead Park, one of the first public parks in the world.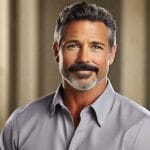 As a seasoned veteran of the online chat world, I have been at the helm of my chat room site for over two decades. My journey began at the dawn of internet communication, and since then, I've dedicated myself to creating a space where conversations flow freely and friendships flourish.
Over the years, I've witnessed the ebb and flow of trends, watched technologies evolve, and have continuously adapted to ensure that my site remains a relevant and welcoming destination for dialogue. My commitment to maintaining an up-to-date and user-friendly platform has been unwavering.