Omegle.com Closed: The Dark Side of Anonymity and Abuse
The once giant of random chat, Omegle.com shut down has happened as was promised, it closed on November the 8th 2023. Acting as an alternative to mainstream social networking, it ran for over a decade and was, in one sense, the Chat Roulette of its day that never quite reached the heights or popularity of Chat Roulette.
For adults and users from all over the world, it served as a platform for messaging and even entertainment through a webcam feature. However, it eventually discontinued operation due to a myriad of issues, I will definitely not be adding such chats to World of Chat
I recall using the site myself many years back to chat with people globally. Despite its appeal, the site experienced terrible problems with abuse, people illicitly streaming video, and underage kids getting on there and interacting with adults. This toxic mix of crimes was a problem waiting to happen and, indeed, seemed to be the tipping point causing the platform's shutdown.
About Omegle
In the annals of Omegle's history, it was birthed by Leif K-Brooks and made its debut on March 25, 2009. Omegle is an online platform carefully designed to enable individuals to engage in anonymous conversations with unfamiliar people they might not encounter in their daily lives. Initially, it began as a text-based communication service only. However, in 2010, in an attempt to enhance the users' experience, it expanded its capabilities by introducing a webcam feature for video chat.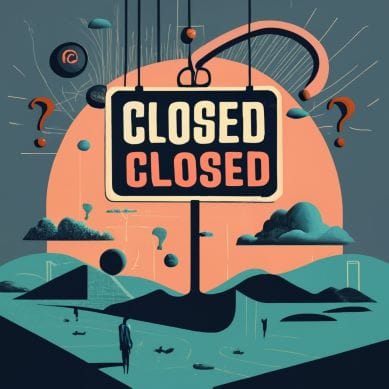 Omegle com connects individuals in private, anonymous chat sessions, acting as a unique form of networking. This system assigned the labels 'You' and 'Stranger' to each participant. Their catchphrase, "Talk to strangers!", survived unchanged throughout the years as Omegle underwent numerous shut-downs, reopening with improvements aimed at enhancing user satisfaction and safety. These enhancements even included features such as Spy Mode and College Chat, but ultimately the service was discontinued due to the expense of managing the platform and dealing with criminal activity.
The service garnered both acclaim and scrutiny. It received accolades for its intuitive nature and its capacity to foster intriguing dialogues and connections among individuals. Nevertheless, it also faced backlash due to the possible dangers and exposure to inappropriate material—an issue frequently encountered with platforms that allow anonymous communication. In particular, the ethos of the site clashed tragically with its reality when the specter of child abuse began to loom large.
The background of Omegle's creator, Leif K-Brooks, is worth mentioning. He embarked on this venture at the tender age of 18, drawing inspiration from his own online encounters that demonstrated the internet's potential as a platform for education and social interaction. However, his noble vision of developing a platform that enabled individuals to engage with unfamiliar individuals and participate in conversations they may not have otherwise, was marred by several cases of abuse, leading to its eventual ban.
I feel profoundly for the owner of this site. The principal issue with these random chat-type websites is the rampant abuse they attract. Despite banning users continuously for violations, they always found ways to circumvent any ban and return. Running such a site was not worth the stress, especially due to the dark undercurrent of child abuse and crimes that seemed impossible to effectively monitor or curb. This tragic state of affairs triggered the inevitable — a total shutdown.
The closure of these Chat Roulette-style websites seems imminent as they pose serious child safety issues. As the internet evolves and people gain greater awareness of the rampant abuse on these types of sites, pressure mounts on the authorities to either close them down or instigate stricter regulation.
At present, legislation remains lacking in terms of taking problematic websites down. My numerous reports of abuse on platforms like Chatiw chat, even to the police, were largely ignored. However, the landscape might be changing gradually but notably with the UK passing the Online Safety Bill on October 26, 2023. This development may signal a sea-change for social media companies and other websites like World of Chat.
Leifs goodbye speech
Leif has put up a live page on his website with a long speech. Here is a brief roundup of that, as it is quite long sorry Leif!
The author, Leif, reflects on the Internet's impact on their lives, especially the fact that growing up in isolation provides and how it provides a platform for learning and interaction without the risks associated with physical presence.
They recount the founding of Omegle at age 18 as a platform for spontaneous social interaction, emphasizing the anonymity and safety it offered.
Omegle's success is attributed to the human need to connect with others, and while it facilitated positive experiences like cultural exchanges and even marriages, it also faced misuse.
The author discusses the robust moderation efforts on Omegle, including AI and human moderation, and their collaboration with law enforcement to combat crime.
Despite these efforts, the author acknowledges the impossibility of completely eradicating crime and the recent increase in attacks on communication platforms, including Omegle.
The criticism and pressure have led to a decision to shut down Omegle, as the financial and psychological toll has become unsustainable for the author.
The letter ends with a call to support the Electronic Frontier Foundation and a thank you to all who used Omegle positively, expressing regret for not being able to continue the fight.
My overall feelings and conclusion to the closure
I really feel for the owner of this site. However, the problem with these random chat-type websites is they get so much abuse, as there are so many people using the site, you can only have so many moderators and as soon as you ban people for abuse, they just find ways around any ban and just come straight back.
I had a site like this back in the day. It was at first amazing to connect people to each other and for a short time I loved my site and was proud to create it, but as time went on all that happened was people just went on there to expose themselves. I used to spend all night banning people to wake up and do it all again the next day. Once people were banned from the community, they would login via another connection or use a mobile with a different IP address. It was impossible to add any kind of security which solved this problem. You can only have so many community moderators.
But one day, I got an email from someone who told me they saw a child being getting some kind of abuse on my site I could not find this person there were 1000s of people online, and that was the end of it, I had to close it I could not run a website that allowed this to happen, but some people are not as brave as me and Leif, some people are making lots of money from these sites, but I would like to see some of them taken to task and prosecuted, It does sound like Leif was faced with some potential lawsuits in the long term so his hand was forced into the Omegel shut down.
The future of random chat sites
I do feel this kind of medium. The Chat roulette-style websites are numbered, because they are a serious child safety issue, and while no one seems to be too bothered about this, Google, for example, doesn't care about this kind of thing. As the internet changes and people learn more about the abuse on these types of sites, the pressure will grow on the authorities to close them down, or at least act
Currently there is no real legislation taking websites down, I've reported Chatiw chat for abuse many times, even to the police, and no one really cares. Google even fund this website from their AdSense program, here may come a time when Google removes its support for these random chat sites
Something has to change as Leif pointed out in his homepage post, the internet has changed
However, the UK has passed the Online Safety Bill which went through on 26 October 2023. I will speak more about this in another blog post and what it might mean to social media companies and websites like World of Chat.
Goodbye Omegle com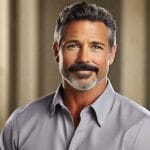 As a seasoned veteran of the online chat world, I have been at the helm of my chat room site for over two decades. My journey began at the dawn of internet communication, and since then, I've dedicated myself to creating a space where conversations flow freely and friendships flourish.
Over the years, I've witnessed the ebb and flow of trends, watched technologies evolve, and have continuously adapted to ensure that my site remains a relevant and welcoming destination for dialogue. My commitment to maintaining an up-to-date and user-friendly platform has been unwavering.