Chat Rooms in Neath and Port Talbot
Chatting is a great way to get to know someone, and that's why we're committed to helping you find the best neath/Port talbot chat rooms online. We have thousands of people chatting around the clock on our cool Neath and Port Talbot chat platform. You can be sure that you will be chatting with real men and women, not bots or fake profiles on our site.
We are the best Neath – Port Talbot chat site, and we can prove it. We have the most users online at all times, so you will never be lonely and you will meet new friends. We also have a great community of chatters who are always willing to help out newbies like yourself! Come meet someone new today in our Neath and Port Talbot chat rooms
We also have message boards on World of Chats chat site, with a chat messenger toolbar on the main website, as well as having local chat rooms for individuals from all over the UK, meet new friends from all over the country and someone from different cultures and different ways of life, men and women within your local location all can be your new friends today.
What is the purpose of the chats?
The purpose of chat rooms is to provide a platform for men and women to communicate with each other in real-time. They are used for a variety of purposes, including socializing, networking, and problem solving. Chat rooms are virtual spaces where people can meet and interact with each other. They are typically hosted on a website or an online service, and they can be used for a variety of purposes. Our aim is to provide a free chat room solution.
If you have been online dating or using dating sites/apps to find people to chat to then you will be mostly familiar with sites like this, we have 2 services the chat messenger bar bottom left of your screen and the main chat room which is on the subdomain chat.worldofchat.co.uk, sites like this help combat loneliness and build peoples confidence so join us for free today.
Registration is free and you can login as a guest if you so wish, you don't need a photo, but you can add one if you like along with other personal details.
Who is allowed to use the chat groups?
The answer to who is allowed to use the chat rooms depends on the specific chat room in question, men women, gay les or bi basically anyone is welcome. Generally speaking, most South Wales chatrooms are open to anyone who wishes to join, provided they meet the chat room's terms of service. For example, some chat rooms may require users to be at least a certain age, while others may require users to register with a valid email address. please also make sure you know the rules of our chat before you start
What topics are typically discussed in the chatrooms?
The topics discussed in chat rooms vary widely and depend on the purpose of the chat room. Some chat rooms are designed for general conversation, while others are focused on specific topics. In general conversation chat rooms, topics can range from current events to personal interests. People often discuss their favourite TV shows, movies, books, music, and other hobbies. People also talk about their lives, their families, their jobs, and their goals.
Everyone is often open to new topics and conversations, if not in the main chat in private messages, if you have any questions about the site itself you can ask a moderator these things.
Other nearby counties
Swansea chat, Rhondda Cynon Taff chat, Bridgend chat
Popular areas and cities
Neath and Port Talbot are two neighbouring towns in South Wales we do speak in English though not Welsh sadly. Some of the popular cities in this area include:
Neath – a historic market town located in the heart of the Swansea Valley, known for its rich cultural heritage and its strong connections to the Welsh language and culture
Port Talbot – a former industrial town on the coast of South Wales, known for its rich history and cultural heritage, its attractive beaches, and its scenic beauty
Briton Ferry – a small town on the coast of South Wales, known for its scenic beauty and its close proximity to the coast
Skewen – a small town in the heart of the Swansea Valley, known for its strong connections to the Welsh language and culture, and its scenic beauty
Cimla – a small town in the Neath Port Talbot area, known for its strong connections to the Welsh language and culture, and its scenic beauty.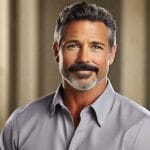 As a seasoned veteran of the online chat world, I have been at the helm of my chat room site for over two decades. My journey began at the dawn of internet communication, and since then, I've dedicated myself to creating a space where conversations flow freely and friendships flourish.
Over the years, I've witnessed the ebb and flow of trends, watched technologies evolve, and have continuously adapted to ensure that my site remains a relevant and welcoming destination for dialogue. My commitment to maintaining an up-to-date and user-friendly platform has been unwavering.