Swansea Chat Rooms – What It Is and Why To Use It
The world of chat provides chat rooms for people from all over the UK, including specialized services for various regions like Wales. Although it's its own country, Wales is still classed as the United Kingdom. By offering local rooms on our sites, we aim to bring people together, be it for making new friends, dating, or finding love online. We welcome singles and people who are new to the site. Our goal is for everyone to enjoy our service, whether they are a man or a woman. While we are not a dating site per se, chat rooms have become popular places to meet new people. At World of Chat, we primarily chat in English and not Welsh, so both men and women should keep that in mind when joining our discussions.
We also mainly chat in English at World of Chat and not Welsh just so people know, men and women are both welcome.
What are the Swansea chatrooms?
The Swansea chat rooms are online discussion forums where people from the city of Swansea and its surrounding areas can connect and discuss topics of interest. They are typically hosted on websites that provide a platform for people to communicate with each other in real time. In a Swansea chat room, participants can post messages, share images and videos, and engage in conversations with other members. Chat rooms are a great way to meet new people, make friends, and exchange ideas. You can also meet people who have the same hobbies as you for example in our footy chatroom
What do people chat about in the Swansea chats?
The topics of conversation in Swansea chatrooms vary widely and depend largely on the particular chat room that you are in. In general, people in Swansea chat rooms discuss a variety of topics, ranging from local news and events to sports, entertainment, hobbies, and more. For example, many people in Swansea chat rooms talk about local events such as concerts, festivals, and other happenings in the city. Also explore the future of the chat room here.
What are the rules and etiquette for the Swansea chat groups?
The rules and etiquette for Swansea chat rooms vary depending on the specific chat room you are using. Generally, however, there are some basic rules and etiquette that should be followed in all chat rooms. First, it is important to always be respectful of other users. This means no name-calling, personal attacks, or offensive language. It is also important to remember that everyone has different opinions and beliefs, and it is important to respect those differences.
You can talk with people from other countries and cultures who speak different languages. Chatting is a good way to learn about their traditions and customs. If you want to find new friends, then this will be the best place for you!
You can also use our chat room if you are bored or need something interesting to do during your free time. Our Swansea chat rooms are always full of many interesting people who are looking for an interesting conversation partner like you! You will never feel bored even if you have spent hours in our Swansea chat rooms, because they are always fun and exciting places where everyone wants to have fun conversations with new people from different states of life, such as single parents & widows/widowers (divorced), young adults & teenagers(teens), working professionals and retired seniors etc
World of Chat is not only a platform for casual conversations but also a place for personals and matchmaking, helping people build relationships and even find a perfect relationship.
If you want to know about the World of Chats, chat room etiquette you can find it here
Other nearby counties
Neath and port Talbot, Carmarthenshire chat
Cities and areas
Swansea is a city and county in South Wales Cardiff is the next biggest city. Some of the popular cities and areas in Swansea include:
Swansea City Centre – the central business and shopping district, known for its historic buildings, such as the Guildhall, and its modern shopping and entertainment facilities.
Mumbles – a seaside village on the Gower Peninsula, known for its charming Victorian architecture and scenic coastline
Uplands – a residential neighbourhood known for its independent shops, cafes, and pubs
Sketty – a suburb known for its parks and gardens, including Singleton Park and the Botanical Gardens
Port Talbot – a coastal town known for its industrial heritage, including the Port Talbot Steelworks, and its scenic coastline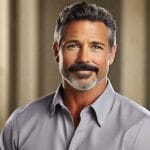 As a seasoned veteran of the online chat world, I have been at the helm of my chat room site for over two decades. My journey began at the dawn of internet communication, and since then, I've dedicated myself to creating a space where conversations flow freely and friendships flourish.
Over the years, I've witnessed the ebb and flow of trends, watched technologies evolve, and have continuously adapted to ensure that my site remains a relevant and welcoming destination for dialogue. My commitment to maintaining an up-to-date and user-friendly platform has been unwavering.