UK university student and college chat rooms
If you are from the UK studying and doing a course at university as part of your education and looking to meet fellow UK students, then please try our university and college students' chat rooms.
You may also be from outside the UK, from another country living on campus and looking to chat with fellow students and meet friends. Foreign students traveling to the UK to attend college or university for a degree is very common.
So, if you want to chat with students around the world for free, or look for a UCAS chat room, please join our rooms. You can meet fellow with the intelligence and wisdom to guide you.
Where can I chat with students?
Unfortunately, it is often quite hard to get guidance or help before you travel to the UK to take your place in college or university. There is support but often it's over the phone or email, which can be hard if you do not know much English.
Many people have questions about fees, funding, the course itself, clearing to move to a new country, or into student accommodation. You can meet fellow chatters and students at World of Chat, they will give you more knowledge of how the UK university's function
Where do college and university students usually chat online?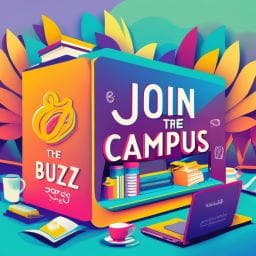 There are lots of places to find people. Usually, places like Twitter and Facebook have groups and lots of users.
Studentroom.co.uk is – It is a well-known forum where a lot of students hang out and chat, but it is a forum and does not have a live chat room.
Unibuddy is also something you can use.
Unibuddy is a website and app that can help you connect with student ambassadors. They can help people make connections with other students and especially support foreign students.
We have lots of famous universities in the UK. Cambridge and Oxford are the most famous, but Sheffield and Bristol's universities are also very popular, plus the Scottish universities outside England, like Glasgow and Edinburgh, are very popular.
Imperial College London and UCL (university college London) are also two of the biggest. If you are looking to go to university here, you could ask around the London chatroom to speak to people who may have been to this university. We also have a footy/soccer chat room if you are into football.
Quick Response
Yes, there are many chat rooms available specifically for university students. Word of Chats chat site is just one of them. You can find these by searching online or asking other students on your campus.
Benefits of University Chat Rooms
University chat rooms offer a variety of benefits that may not be available through other forms of electronic communication. They provide an opportunity for students from different backgrounds and from across the globe to learn from and interact with one another.
Chat rooms can be a valuable tool for helping university students improve their communication skills, as they provide a safe environment to practice talking with others without fear of judgement. It is also much easier to gain meaningful insight into another person's culture or perspective when discussing topics in real-time than it would be through more formal messages such as emails. In addition, having an international atmosphere within the same space can foster appreciation and understanding of various cultures, beliefs, and attitudes.
On the other hand, some individuals may overlook the risks associated with unmonitored online conversations. These could include cyberbullying, trolling, or inappropriate behavior that is difficult to detect until it has already happened. Thus, it is important for universities and communities to maintain proper moderation in their chat rooms and educate students on how to use chat room spaces safely.
Overall, when used responsibly, university chat rooms can represent an invaluable platform for building relationships between students locally and globally. As we shift to the next section about intentionally strengthening connections within these chat rooms, let us consider how we can use this platform to our greatest advantage.
A 2017 study found that 92.6% of surveyed university students reported participating in online chats related to their courses.
A 2019 study found that 81.9% of surveyed university students had used chat rooms for academic and student support purposes, such as asking questions about course content or connecting with peers.
Another 2019 study found that 72.3% of surveyed university students felt more comfortable communicating via chat compared to speaking in class.
Relationship Building
The benefits of university chat rooms are numerous, and making relationships with other students is one of them. There is an ongoing debate, however, about how these online chats benefit relationship building. On one side of the debate is the idea that building relationships in chat rooms could potentially help bridge social barriers between cultures and create strong global networks. These relationships can be built easily on, since people from all walks of life who have a love for learning can instantly connect with similar-minded individuals in a safe and easy platform. Another argument for this position is that digital media platforms allow users to find like-minded peers who can provide newfound opportunities, such as learning more about different cultures, mentorship advice, or even job prospects.
On the other side of the debate, there are those who take issue with digital media as a way to form real relationships because they do not see it as being enough for meaningful connection. They contend that physical contact or conversations are needed for strong relationships because seeing someone face to face allows for instant chemistry, which cannot be replicated through texting or video conferencing. This argument carries some merit since we know that nonverbal communication is key to forming meaningful interactions and friendships.
Overall, both sides offer compelling points, but ultimately it's up to the individual to decide what works best for them when forming relationships in university chat rooms. Though no one type of social interaction may suit everyone's preferences perfectly, it's safe to say that chat rooms give us greater access to potential friends than ever before. Of course, everyone should use their discretion when forming relationships online and continue utilizing safety measures in order to protect their privacy.
Having discussed the ways in which university chat rooms allow students to build valuable relationships, it's important now to examine the various types of these online platforms available today and how they differ from one another.
Virtual Campus Groups
One of the great advantages of university chat rooms is the ability to connect with like-minded individuals through virtual campus groups. Some people argue that a virtual campus group will not have all the same benefits of an in-person gathering. For instance, there is no face-to-face interaction, so it may be harder to communicate about certain topics effectively or develop an emotional connection with group members. On the other hand, joining a virtual campus group can offer some clear benefits that cannot always be achieved in reality. This could be a discussion about a hard topic that would be awkward to bring up in person, or making connections with students from far away who share similar interests and experiences. Every situation has different needs, and it is often worth taking into consideration which strategy might work best for whatever purpose you are trying to achieve.
Overall, both having physical meetings and joining virtual campus groups have their own unique set of benefits and drawbacks. It's important to consider what works best for each individual and the goal they are hoping to accomplish in order to make informed decisions about how best to connect with other university students from around the world. With the advent of modern technology, we now have this platform at our disposal and should take advantage of its usefulness when possible. Connecting with others online in a safe and responsible manner extends far beyond university chat rooms; many platforms exist to create meaningful connections between people often located hundreds of miles apart.
Now that we have explored the different types of university chat rooms available as well as potential opportunities for participating in virtual campus groups, let's look at ways on how one can easily access these chat rooms and make the most out of them.
Crucial Summary Points
Accessing university chat rooms has become increasingly common as a means of communication. However, there is debate on which route is best suited for ease of use while maintaining student privacy and security. Some suggest it should be a simple process with minimal technology requirements, while others call for more secure protocols like two-factor authentication to verify legitimate participants. Ultimately, each school should consider its individual regulations around privacy, safety and accessibility when deciding upon its verification protocols to ensure an optimal balance of convenience and security.
Answers to Commonly Asked Questions FAQs
How does university differ in the UK compared to other countries ?
It is very similar. You will be given timetables and expect to attend each lecture and make notes. Sometimes you will be expected to complete a test or an essay and given a deadline for each task. You can speak to the tutor or lecturer after the lecture to ask for more feedback or information. You may well be expected to handle lots of different assignments at once. Each assignment could be a small task, or could even be a group project assignment. When you complete the project assignment, you hand in your work, and you are given a grade for each essay or assignment. At various points throughout your course, you will be set an exam, where you will be given a mark. Universities in the UK are not like schools with teachers who tell you off. You can choose to attend a lecture if you want to. It's optional. You attend each day by choice. After all, you are paying for it, you will be expected to do your own research for projects and all lectures will be in English.
Are there any requirements for joining university student chatrooms?
In general, there are no strict requirements for joining university student chat rooms. However, some chat rooms may require that students be over the age of 18 or have a valid college email address. Additionally, if the chat room is hosted by a certain school, there may be certain admission or registration requirements. That said, most university student chat rooms simply require that the user show proof of valid enrolment at an accredited university in order to gain entry.
What are the main benefits of using Uni chats?
The main benefits of using university student chat rooms are that they allow university students to connect with others from around the world, learn about cultures and experiences different from their own, build a support network, become part of an online community, and gain valuable insights into world news and events.
What types of topics are discussed in Uni student chat sites?
University student chat rooms cover a wide range of topics. Popular topics can include debates about current events, sharing unique experiences living on campus, discussing books and films, exchanging advice on classes or majors, talking about career paths and networking opportunities, discussing sports teams and fandom, sharing music and other forms of entertainment, and talking about daily life both on campus and off. A lot of chatting revolves around finding connections with others who may share similar interests or experiences.
What were the top 10 university's in the UK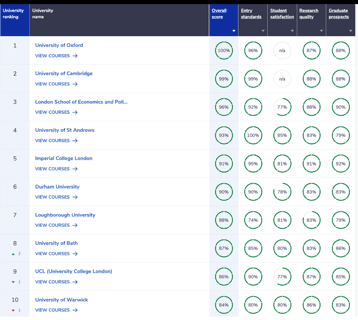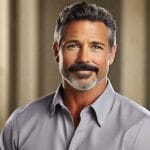 As a seasoned veteran of the online chat world, I have been at the helm of my chat room site for over two decades. My journey began at the dawn of internet communication, and since then, I've dedicated myself to creating a space where conversations flow freely and friendships flourish.
Over the years, I've witnessed the ebb and flow of trends, watched technologies evolve, and have continuously adapted to ensure that my site remains a relevant and welcoming destination for dialogue. My commitment to maintaining an up-to-date and user-friendly platform has been unwavering.