Best Free UK Chat Rooms
Chat rooms are a good place to meet men and women online and make strangers new friendships over the internet. We are an amazing chat website based in the United Kingdom or England but welcome people from Scotland and Wales too. These rooms are over 10 years old. We have welcomed members to our free chat rooms for over a decade now.
We get many groups of people from the United States, Australia, and other European countries. We mainly communicate in the English language on our webchat and we are a text chat-only site. We are not like many other chat sites out there. You can join our network of rooms available.
The spread of catfish and scammers has made chat rooms less safe than in previous years, so it's important to be aware of the risks before joining any chatsrooms, especially in the open public.
Also, our Forums are a great way to connect with people who share your interests. Our community is a great way to make new friends.
A recent study concluded that there are certain risks associated with chatsroom that users should be aware of. These risks include being exposed to inappropriate content, being contacted by strangers, and being cyberbullied.
Our aim is to bring people together.
We welcome adults, but we are not a sex site or a no-strings website, or a dating chat. It makes no difference if you're a single person, married, or a senior silver surfer looking for an alternative to dating chat rooms. We want to bring everyone together to have a conversation.
We provide old-school chat rooms, that were similar to those around in the '90s.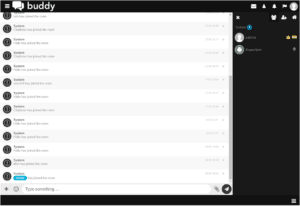 In the new version of the chat room, we will be adding games to the page. We also have music streams.
If you're the kind of person that likes a quick chat over a cup of tea with real friends and enjoys a good group discussion or even good gossip or sharing interests, then World of Chat could be the website for you to make new friendships. Our worldwide platform gives you the chance to meet people from various walks of life and share experiences.
If you are a student, owning your own business, or just killing time bored at home alone, it's your best chance to meet fellow chatter girls and boys, White, Black, Asian, Indian, Blue Pink, and Green people color or race doesn't matter in chatrooms.
Sign up for free, but NO registration is needed
You can register with the site for free but you don't have to, you can just log in to the chat room as a guest.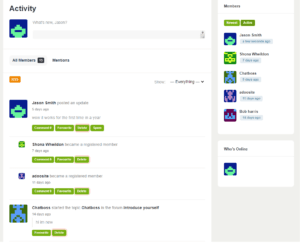 You will need to create a nickname or username and password, which will give you a profile to add one profile photo, gifs, image or videos. Our chat website has many features. You can send private messages and pictures.
Once logged in, you will see lots of rooms available, some of which will have moderators (host) and admins just in case, to keep out trolls, and children, and deal with any bad behavior.
If you do wish to register, no personal details are required by us. However, you will need an email address to validate your account with us. Please also check out the chatroom rules, the terms, and our Privacy policy before you enter.
Chat rooms can be found on a variety of websites and apps.
Mirc (internet relay chat) was the most popular communication medium in the late 80s and 90s but you needed to download software to use it back in the age. There were chat rooms, free but they needed software. In those days, all you needed was a computer, you typed into the night, as they were new and amazing back in the day.
How active is the chat room?
Very much so, the top chat rooms still get 100 users per day. They often provide a safe place for people who are shy to air their views or to exchange information, but there has been a steady decline, as people have moved towards more commercial chatting solutions and more App-based chats.
Popular chatting sites
The most popular chatting sites are Reddit, Twitch, WhatsApp, Discus, and Facebook messenger, but the mainstream chat rooms have disappeared now. Sites like Microsoft chat, Lycos chat, Freeserve chat, and CompuServe are all gone.The solution to this problem is to use a chat room that is still active.
These chat rooms are not as popular as they used to be, but they are still a great way to meet new people. You can find chat rooms on many different websites.
Most people prefer instant messaging services on social media websites, using smart devices these days, like Snap Chat, Instagram, Tiktok, Facebook Messenger, and Twitter, where you can have group chats, some allowing you to create characters or avatars.
Chatrooms can be anonymous or require users to register.
Anonymous means you can enter a chat room and not use any of your real details. For example, your name and online chat rooms are not safe spaces anymore. Unfortunately, however, many sites do their best to keep them this way. There is an element of security to chatting to someone from your own home. However, the spread of catfish and scammers has made chat rooms less safe than in previous years.