How to Use a Chat Room: A Comprehensive Guide
Some starting help
I want to start by telling you some facts about chat rooms as an owner of a uk chat room like Woc that may help you when you are trying to find somewhere to chat. A computer, phone, or similar device is your gateway to this world, offering an instant platform for connecting with others. You could effectively communicate by interacting through messaging, commenting, posting images, or even sharing video content. There's a lot to learn about engaging in interesting conversations about various topics. Many chat rooms have become more tech-savvy, with some even integrating webcams for real-time interaction. Despite this, there are not many blogs telling people how to use a chat room specifically, including relevant features like the use of emoticons for expressions.
If you want to know what a chat room actually is the answer can be found here.
Hidden rules of chat rooms
The first rule of chat rooms is, don't believe anyone is who they really say they are. This is RULE ONE. If someone tells you they are 18, a gymnast from London, while proudly posting their images, don't just assume they are telling you the truth, you cannot see them. Remember, chat rooms are full of liars, scammers, and catfish. As you go about interacting and possibly making friends in chat, picking up the phone or connecting through the computer, you have to learn to protect yourself first before enjoying these platforms. With anonymity comes consequences.
This is especially a problem in open chat rooms. The sad fact is, when it comes to logging into these spaces, it's easy to pretend to be someone else online. Do not give out specific details like where you work, or the area you live. You can say you are from London, but don't go any further. Be skeptical of anyone who wants to move you off the site to another platform, possibly for video chats, where instant interaction may not be as secure as you think.
Chat rooms are a clique, which means often newcomers are not welcomed in the way they should be. Don't be offended by this. It's normal. They were all new once – the users just forgot this after establishing their circles of online friends. The website owner would never be happy if someone is chased out of the room for no reason, so bear this in mind.
As a website owner and avid computer user, I have experienced this many times. You have to find your own click and talk to people who are outside of the main group. I do not like clicks as they are essentially making people leave the site sometimes when website owners work hard to get new people to the site, but they are pretty hard to stop.
Don't go in there, gung ho, watch the room for a few mins if you like the layout from your phone or computer. Make a mental note of it, and go back at a different time. If you were not received well and try again, give the chat room a few goes before you dismiss it. Remember, upon logging in, if you go in like you own the place you are going to be ganged up on, this will never end well.
Shrug off insults, you will get insulted, you have to learn to laugh them off and not take it personally, don't get drawn into petty arguments, log off if you feel the heat rising, and go off and do something else. Once you calm down after sharing some emoticons or exchanging a few messaging lines with friends, you will feel more at ease with the instant communication format of chat rooms.
Firstly, you need to find somewhere to chat. There are many ways to find a chat room within a community of like-minded individuals. You can find a chat room by doing a search on the internet, by looking in a directory of chat rooms, or by using specific chat programs. You can also find a chat room by asking people you know if they know of any other places to chat, as they may be aware of certain community-specific chat areas free from undesired predators.
Where do I find a chat room?
You could start by searching on your interests followed by chat rooms most people start on a search Engine like Google, or if you are on your smartphone, consider using an app instead and searching through the app store. These chat programs can foster closer ties within online communities.
If you want to use an app, this is perfectly fine too. One way to enhance your social communication is to search the internet for a "chat room" or, if you're more technologically inclined, explore various online forums. You can either go to the app store for iPhone or Android and browse for chat room related apps. These applications often come with multiple features like messages, audio and video capabilities, fostering interaction among members from all over the world while ensuring that predators are kept at bay.
Where do I download a chat app?
Bear in mind the app store is quite limited, and you will often have to register for apps, also watch out for hidden charges. Many of these media platforms require you to sign up to engage in their various chat rooms or forums. Engaging in these community forums and chat programs can help bolster your social interactions.
In order to join the chat room, this is going to be totally dependent on which app or website you join. A lot of chat rooms enable direct communication, allowing you to log in as a guest and choose a guest name. You may have some kind of restrictions if you do this, like not being able to receive or send pictures, but I would recommend joining as a guest to start with. However, these limitations do not affect the sending or receiving of textual messages and questions often exchanged amongst members.
How do I join the chat room?
If you wish to enjoy more features, you will need to first create an account with a username and password. Once you have done this, you will be able to log in and access the chat room, gaining full access to interact with other members from different parts of the world. This is crucial in cultivating a sense of community in the chat room.
There is no need to download any special software for chatrooms you access via browser, as the chat room can be accessed through a web browser. This keeps your communication experience smooth and easy within the chat programs.
There are a few things to keep in mind when using the chat room:
What are the rules of the chatroom?
There are a few things to keep in mind when using the chat room:
1. Please be respectful to others. This includes not using offensive language, spamming the chat, or being disruptive.
2. Please refrain from discussing sensitive topics that could potentially offend others.
3. If you have a problem with another user, please contact a moderator to ensure the chat room community remains welcoming, inclusive and safe from predators.
4. Please do not post links to external websites without permission from a moderator.
5. Have fun and meet new people!
6. Familiarise yourself with chat room etiquette
If you have a desire to be a moderator keeping the social decorum of the chat room, please check out this link.
Respectful behaviour in chat rooms is extremely important in order to maintain a positive and enjoyable experience for all users, creating a healthy community and keeping predators away from these chat programs.

There are a few key rules to remember in order to be respectful while chatting in chat apps: -No profanity or offensive language: This includes any language that could be considered offensive or inappropriate, including racist, sexist, or homophobic remarks. For example, in a group chat, these rules are even more important to be observed due to the presence of multiple participants.
What are the chat room's rules for respectful behaviour?
If you want to learn more about how chat rooms or chat apps work and their diverse functionalities, you can do so here.
Respectful behaviour in chat rooms is extremely important in order to maintain a positive and enjoyable experience for all users. There are a few key rules to remember in order to be respectful while chatting: -No profanity or offensive language: This includes any language that could be considered offensive or inappropriate, including racist, sexist, or homophobic remarks.
If you want to learn more about how chat rooms work you can ere.
How to be respectful on a chat site
It is important to avoid using profanity or offensive language.
It is also important to be respectful of other people's opinions and not to engage in arguments or flame wars.
It is important to be aware of the tone of your voice and to avoid sounding condescending or judgmental.
It is important to be patient when communicating with others in a chat room, as typing can be slow.
It is important to use proper grammar and spelling when chatting, as it can be difficult to understand otherwise.
It is important to be aware of the other people in the chat room and to avoid monopolizing the conversation.
It is important to avoid discussing sensitive or personal topics in a chat room, as this can be intrusive.
It is important to be respectful of the moderator or administrator of the chat room and to follow their rules, and watch your behaviour.
Other Frequently asked questions or FAQS
What are the consequences of breaking chat rules?
Avoiding rule-breaking isn't a one-size-fits-all answer, especially in the world of group chat, since there are so many different rules that could be broken. However, please remember to always be aware of and respect the rules that exist, you could get ejected or kicked and sometimes even your IP address banned or your username and account banned, or all of the above.
How can I avoid accidentally breaking the chat rules?
Familiarise yourself with the site ethos or guidelines, or you could just ask a moderator what you can and cant do in the chat room, generally its common sense that will get you through learning especially a new website. You could also ask the other chat room members for help.
Why do people use chat rooms?
People often want to feel connected to each other, a lot of time browsing the internet is a solitary existence, but sites like World of Chat give people company on nights when you may feel the need to speak to someone, everyone has feelings like this and sometimes you will feel the need to be in a chat site, where you know people and have the comfort of other people you know.

Other times you will be in the mood to meet new people and meet strangers, meeting new people is fun as you never know who you may meet next, there are many different characters online, each and everyone from a different walk of life.
How do you leave a chatroom?
Generally, leaving a chatroom, you can just exit via the exit button on the chat or you can even just move to another browser window on most modern chat rooms, which means when you reopen the window the chat will reload when you go back to this tab on your browser, but you can close the browser totally, you can say bye to your friends and other participants in the discussion if you like, but there is no need to do this if you just need to leave quickly.
How to report someone in a chat site?
Most chat sites will have a block button as well as a report button. The report button should be used when you meet a user who is trying to spam message you with a website or a web link. This kind of thing happens all the time on Internet relay chat (IRC). If you click the report button, it will inform the admin or moderators of the site, who can take the appropriate action.
What to do if you are banned from a chat room?
As a rule, most sites do not ban people from chatting permanently, but they do have the ability to do this. In some cases on some apps, most sites ban you for 24 hours, in which case you can just leave and come back the next day, and learn from the experience.  If you have not been able to get back after a few days, it usually means your information like user name or IP address has been banned, so you may need to re-register, or try to login via another internet connection. There should be a way to appeal any bans if you think they are unfair.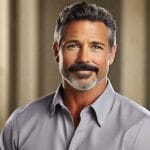 As a seasoned veteran of the online chat world, I have been at the helm of my chat room site for over two decades. My journey began at the dawn of internet communication, and since then, I've dedicated myself to creating a space where conversations flow freely and friendships flourish.
Over the years, I've witnessed the ebb and flow of trends, watched technologies evolve, and have continuously adapted to ensure that my site remains a relevant and welcoming destination for dialogue. My commitment to maintaining an up-to-date and user-friendly platform has been unwavering.