Yahoo chat closes its doors, but why ?
Yahoo Chat was a popular messaging service that allowed users to communicate with each other in real-time.
It was launched in 1998 and was one of the first instant messaging services.
The service was closed down in December 2012 due to declining user numbers.
Yahoo Chat was available on both desktop and mobile devices.
Users could join public chat rooms or create private chat rooms for more intimate conversations.
The service also allowed users to share photos, videos, and other files.
It had a built-in search engine that allowed users to search for other users by their username or interests.
Yahoo Chat also had a feature called "Yahoo Messenger" which allowed users to communicate with their friends on other instant messaging services.
The service was widely used by teenagers and young adults for socializing and entertainment.
What is yahoo chat?
Yahoo Chat is a free online messaging service that allows users to communicate with each other in real time. It is a part of the Yahoo chat Messenger platform and is available on both the web and mobile devices. Yahoo Chat allows users to send and receive text messages, photos, videos, and other files. Users can also create and join chat rooms, which are public or private spaces where users can talk to each other.
Yahoo chat was one of the first places I ever chatted, in its time it was amazing, however, the chatting world has changed a lot since the days of yahoo chat, they were a forerunner in the messaging apps war of the 90s, its important people understand this wasn't an app, it was just a download and for use on your desktop computer.
With the emergence of Facebook and Twitter, these kinds of chat rooms were on borrowed time., this was all before apps and things like WhatsApp, even a smart phone was unheard of back in this era.
Its pretty easy to forget how big Yahoo were, they were back then much larger company than Google, yes Google, yahoo had a large share of the market, but were slow to develop and focus on search, unlike Google
Yahoo had many services like Yahoo Mail, Yahoo Messenger, lots of news pages and even had a service called Yahoo! pager, pages were a thing back then
What led to the decision to close Yahoo shut down?
The decision to close Yahoo Chat was due to a variety of factors. First, the rise of social media platforms such as Facebook and Twitter have made Yahoo Chat less popular and relevant. As people increasingly moved away from Yahoo Chat to these other platforms, Yahoo Chat's user base dwindled. Second, Yahoo Chat was becoming increasingly vulnerable to spam and malicious content.
Where do most chat users come from who used Yahoo?
Most Yahoo chat users come from all over the world. The majority of users are from the United States, followed by the United Kingdom, Canada, India, and Australia. The demographics of Yahoo chat users vary greatly, with the majority being between the ages of 18 and 34. Yahoo chat is a popular online chat service that allows users to communicate with each other in real-time.
How long had Yahoo chat been in operation?
Yahoo! Chat was a popular feature of the Yahoo! Messenger application that allowed users to communicate in real-time with other Yahoo! Messenger users. It was launched in 1998 and was in operation until December 14, 2012. Yahoo! Chat was initially available only to users of the Yahoo! Messenger application, but it was later made available to users of other instant messaging applications, such as AIM, ICQ, and MSN Messenger. Yahoo!
As of December, the 14th Yahoo chat closed, citing pressure from its advertisers after some worry about some of the user-created rooms that were created on there, with names that were not appropriate, that I couldn't possibly repeat!
Many adverts were dotted around the chat rooms, and there was also a splash page as you entered the chat, with a full-page advert, so advertisers were not happy, at getting charged PPC rates for low-quality traffic, that was bouncing around the chat rooms.
Yahoo chat rooms were open to everyone at one point but towards the end, they were only available via their Yahoo Messenger, which still exists today and is still doing well, since MSN messenger closed, people now use Yahoo messenger instead, it was one of the first instant messenger programs, a forerunner to Facebook messenger.
The problem towards the end was the robot chatters that were in the rooms, as soon as you entered one of the rooms, you were instantly spammed by one of these robots, trying to filter you off to various dodgy websites Also constant messages on the rooms were just spam and it ruined the flow of the chat.
Yahoo did try to fight this but it was a losing battle, with this and the pressure from Yahoos advertisers, Yahoo eventually called time on their chat and has no plans to return to this. I believe a combination of all these issues together became its downfall, am sure Yahoo could have solved these issues, however, it would have had a cost, which they were not prepared to risk.
In fact, they are not the only people to have done this Microsoft famously closed down their chat rooms for similar reasons, citing worry's about child safety.
Yahoo chat also didn't have any age verification and no moderation, so it was always open to abuse, and having people moderate the room usually adds to the cost of running their website.
What was the peak popularity of Yahoo chatrooms?
The peak popularity of Yahoo chat occurred in the late 1990s and early 2000s. At the time, Yahoo chat was one of the most popular online chat services available, and it was used by millions of people around the world. Yahoo chat was first released in 1998, and it quickly gained traction due to its easy-to-use interface and wide range of features. It allowed users to create chat rooms, send messages to other users, and even share files. There were literally 1000s of rooms with thousands of chatters, and the chat rooms were linked to Yahoos messenger so they both worked in unison.
All the top Isps had chat rooms at one point as they were a good way to make people stick to your website and provide brand awareness, however, all fell foul of abuse, usually from spammers or indeed difficult trolls or chatters, these took staff time to fix, resolve or ban users that were causing these issues.
Here is how the chat rooms looked when they were up and running, along with spammers and ads.
How will Yahoo chat be missed?
Yahoo Chat was a popular online chat room that was available to users of Yahoo Messenger from 1998 to 2012. It was a place where people could connect with others from around the world and share their thoughts and ideas. It was a great way to make new friends, find support, and discuss topics of interest. Yahoo Chat will be missed for many reasons. It was a great way for people to connect with others from around the world.
What were some of the best memories associated with Yahoo's chat?
My memories of that time are that it was a golden era of chat and chat history shows that in that time lots of big players had chat rooms, even Microsoft, it was fun as you could create your own room and would have lots of random people, mainly from India hitting on my 2 girlfriends, but it was just a very carefree funny time, chat scams were not really known at this time, it was before the overall demise of chat and evolution into what we see today with Snap Chat and services like this.
Here is a video overview of the chat in action and the messenger
What lessons can be learned from the yahoo shut down?
The closure of Yahoo Chat in 2018 serves as a reminder of the ever-changing landscape of the internet and the need for businesses to stay ahead of the curve. It also serves as a lesson in how quickly a once-dominant platform can become obsolete. Yahoo Chat was one of the earliest and most popular chat services on the internet. It was launched in 1998 and quickly became a go-to destination for people looking to connect with others online.
Also not very good publicity to see someone on your website having various arguments with F and C words being thrown around !!!
So when you add all the issues together, it made the demise of Yahoo Chat a matter of time, if you want to read more about the future of chat you can do so here.
Woc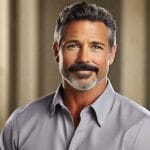 As a seasoned veteran of the online chat world, I have been at the helm of my chat room site for over two decades. My journey began at the dawn of internet communication, and since then, I've dedicated myself to creating a space where conversations flow freely and friendships flourish.
Over the years, I've witnessed the ebb and flow of trends, watched technologies evolve, and have continuously adapted to ensure that my site remains a relevant and welcoming destination for dialogue. My commitment to maintaining an up-to-date and user-friendly platform has been unwavering.